Display dRofus properties in Revit
Display panel
Select the "Show panel" button to activate the dRofus Panel:

A movable / dock-able dRofus Panel will then appear as follows: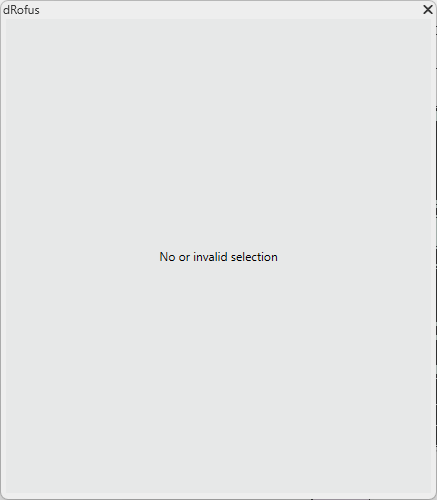 Select Revit Room or Family type instance:
Not linked to Room or Item in dRofus
If the selected object is not linked til an Item or Room in dRofus, you will get the option to "Link to dRofus"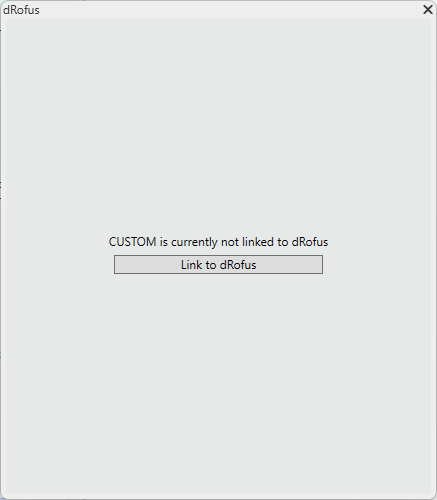 Not linked to Occurrence in dRofus
If the Selected family type is linked to an Item, but the Revit Instance are not linked to an Occurrence in dRofus: You can use the symbols to link: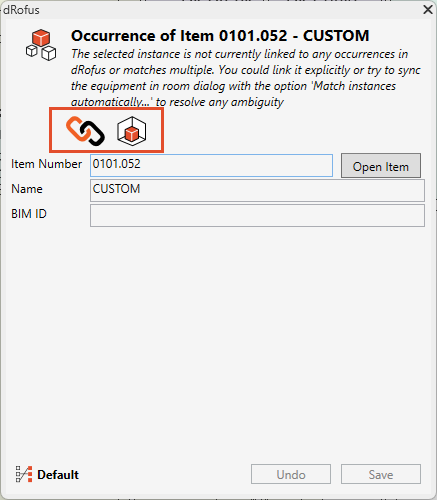 Linked objects
When the selected Room or Family Type instance is linked to dRofus, the dRofus property pane will be displayed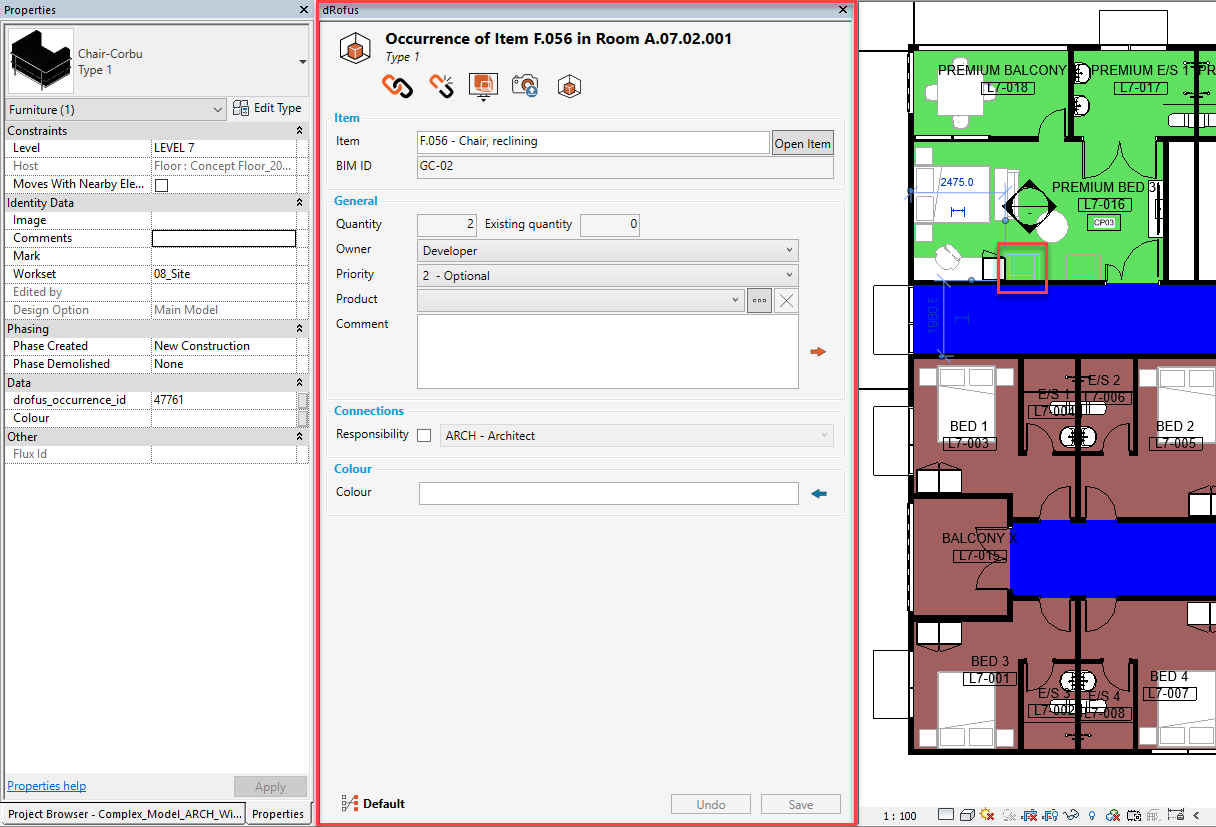 Attribute configuration
The used Attribute configuration will be displayed in the corner.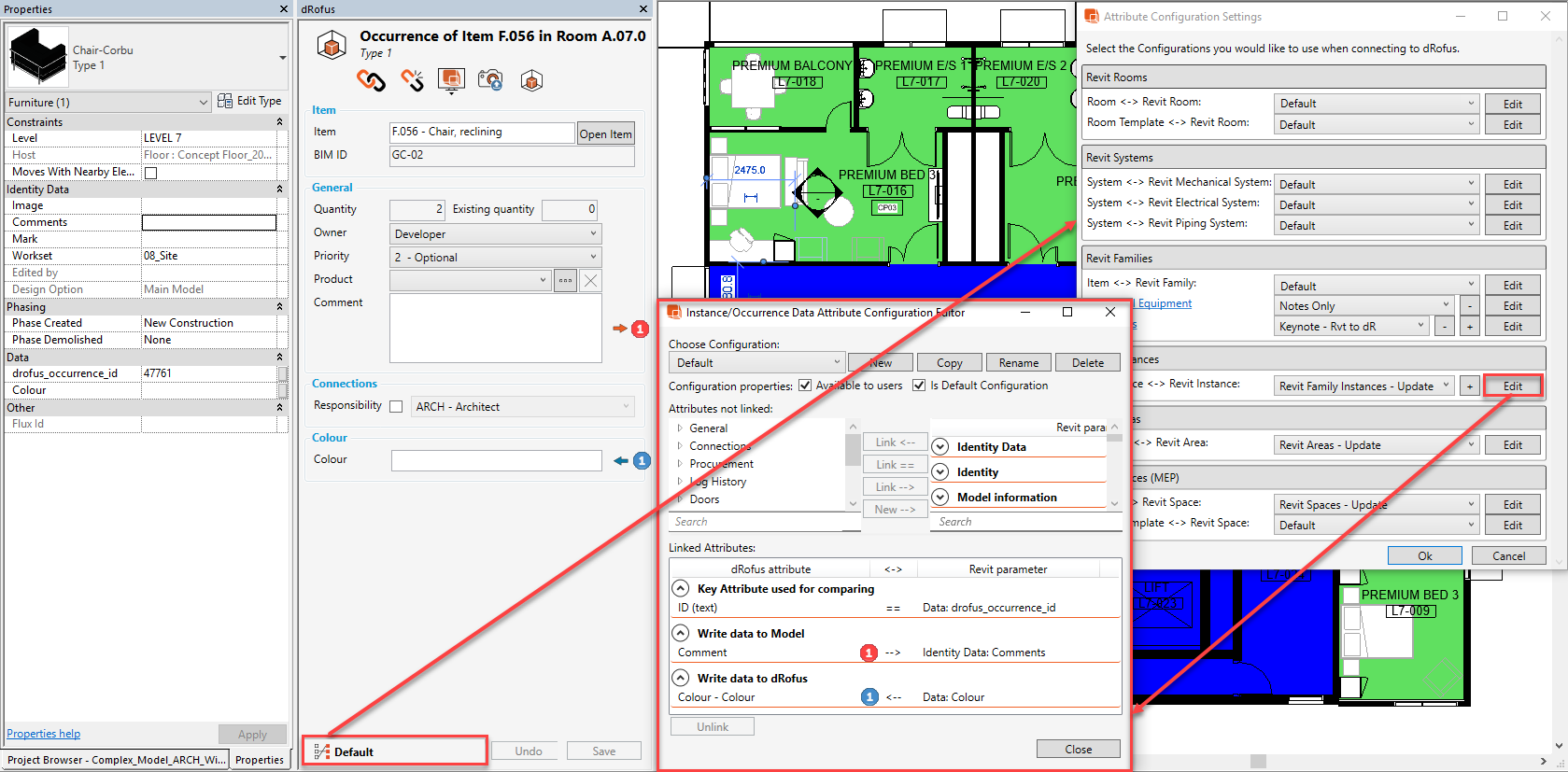 The data that are send based on the active configuration will be marked with:

Orange arrow that points to the right if the data is send from dRofus to Revit
Blue arrow that points to the left if the data is send from Revit to dRofus
Icon
In the panel you will find different Icons that can be used to sync, link, unlink, view ect. Hover your mouse over the Icons to see the usage.