Create your own shortcuts
In Revit you can create and control your own keyboard shortcuts. If you use a (for e.g., the "Items in Room") command frequently, you can open this window with your own defined shortcut.

1. Go to View
2. User interface
3. Keyboard Shortcuts.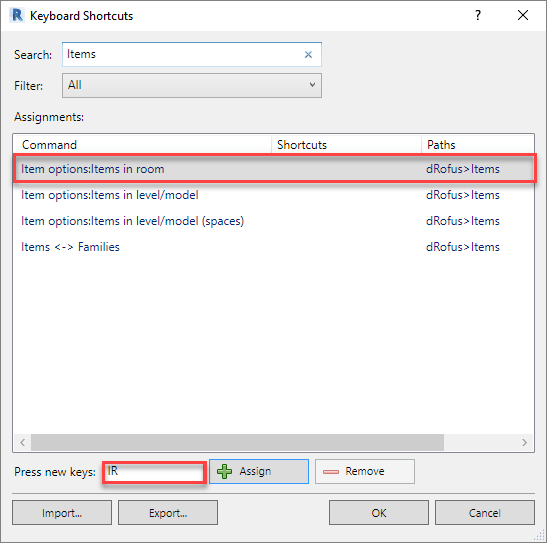 4. Search for the command that you want to create a shortcut for (for e.g., the "Items in room" command).
5. Beside "Press new keys" insert the shortcut you want to assign to the command
6. Select "Assign"
7. Select "ok"