When using the Delivery Module in dRofus you may need to record the Order Status under one or several pre-defined Status Titles for each of the Item Deliveries to indicate the location or stage in the Delivery Process (see below).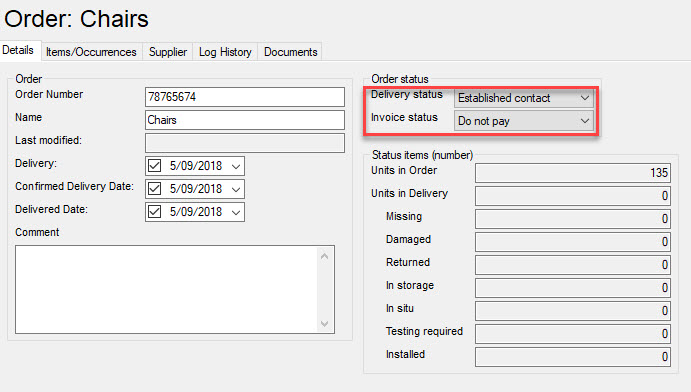 The values to appear in this drop-down can be pre-populated in the Administration Settings.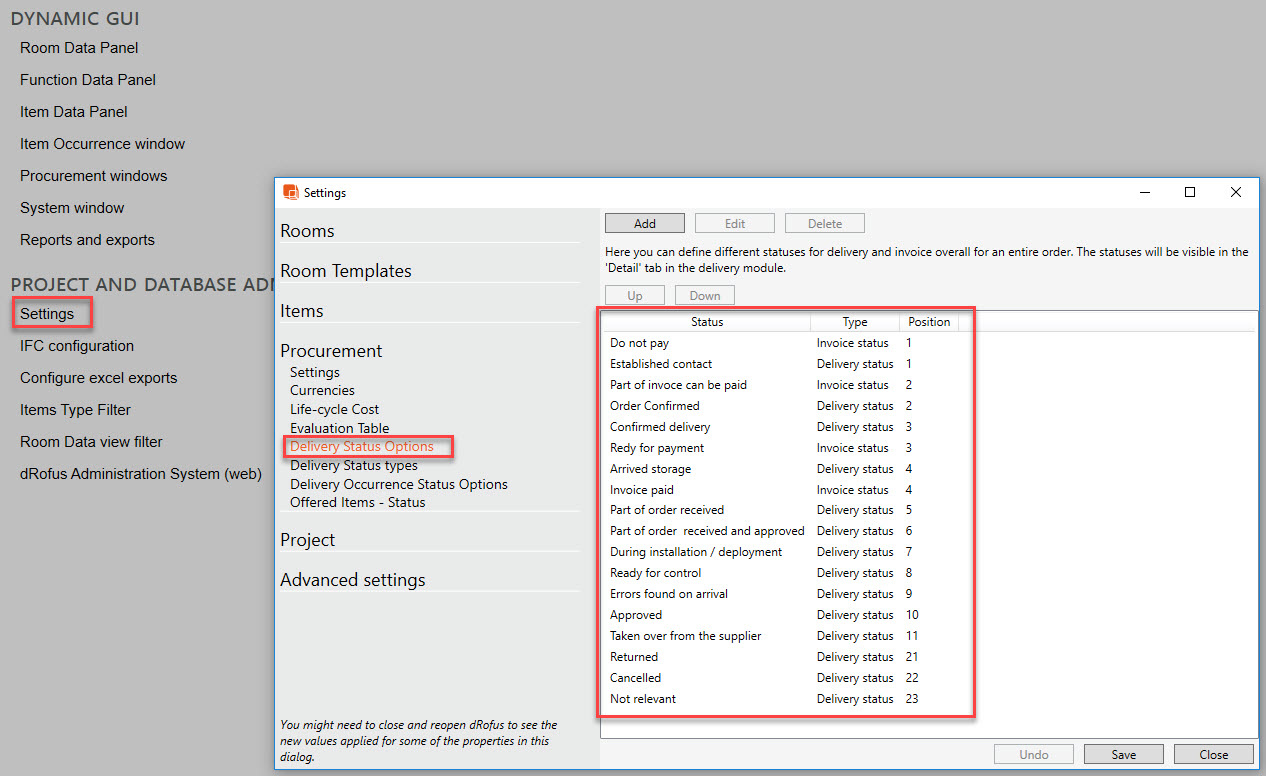 To Edit or Add Statuses use the buttons at the top of the Panel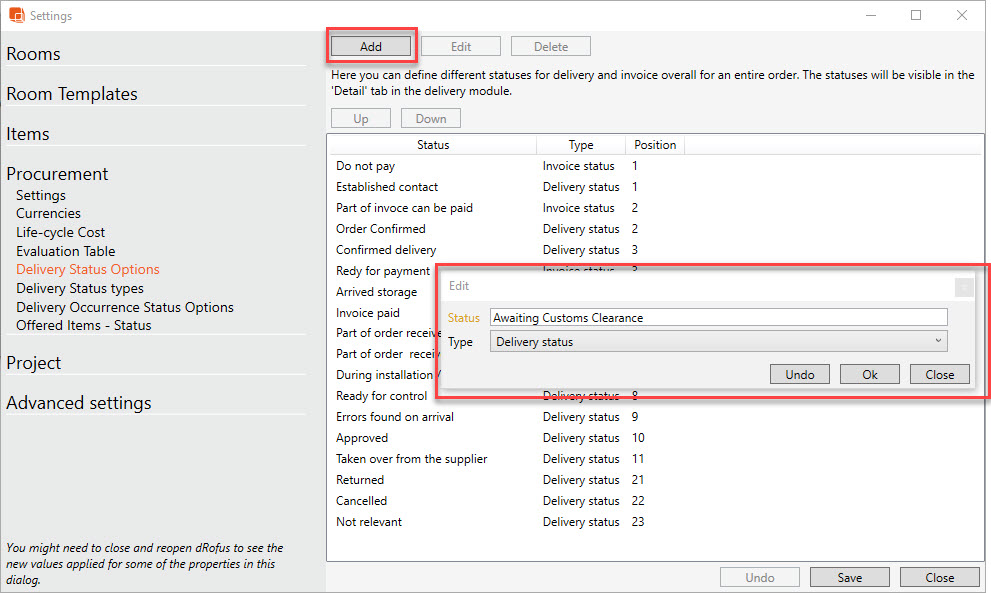 The Up and Down buttons can be used to set the order of the Statuses as they appear in the drop-down list in the Delivery Module.
The Types of Delivery Status can be set in Delivery Status Types and this value must be filled out to determine where the Status value is available in the drop-downs.
.