Connecting to one or several IFC Models for 2D/ 3D viewing
Combine multiple IFC files
IFC models can be large and require large computer and network resources, therefore models are often exported as smaller segments. This means that different parts of an architectural model, for example, are separated into IFC files to reduce file size and for user friendliness for third party software. One challenge with this development has been putting these files together into a unit that can be validated and checked at the project level.
The model server can combine multiple IFC files and combine them. This also applies if you need data from different disciplines (with different software) that must be combined into an overall model.
The Model Server solution used to upload and display the IFC models is BimSync from Catenda.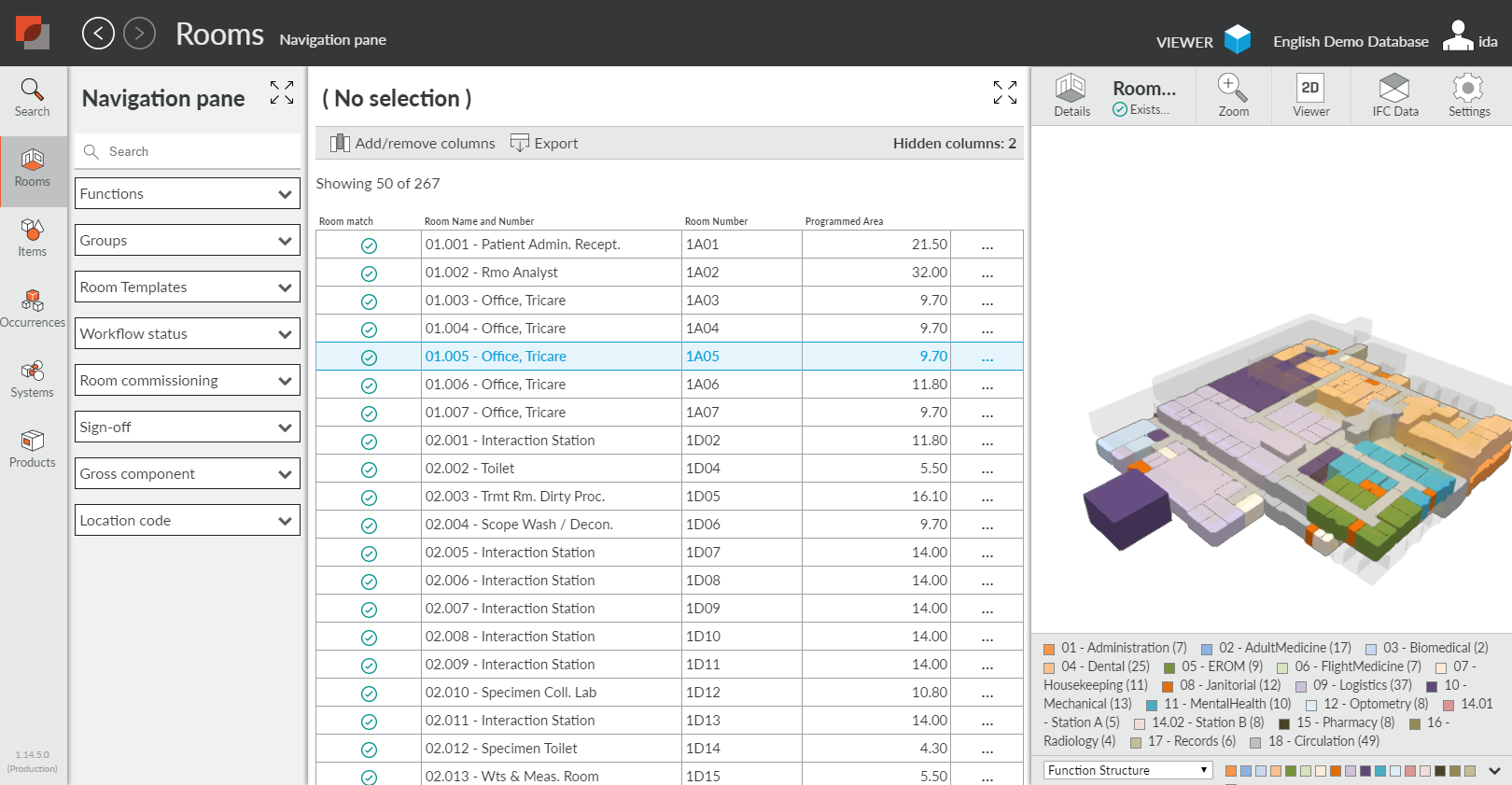 Example:
An architectural model that is divided into four separate files. These files need to be combined using dRofus to establish a unified foundation for checking, viewing, and validating rooms, properties, and items. This consolidation is crucial not only to ensure coherence but also to provide participants in the project with access to the most up-to-date 2D and 3D geometric design files.
If two models are set to "Rooms are included from model" and they both contain the same room, it would be indicated as a "no matching" room.
User access to upload IFC
Uploading files is normally done by a dRofus/BIM manager in the project needs to have full "Modelserver rights. A model server can consist of several IFC files (segments) that can be replaced continuously as changes occur in the designed model and when it is necessary to update one or more files. Other dRofus users will not be able to upload and download files, but will be able to see the latest uploaded models with one keystroke.
Key
When the different model files are uploaded and the keys (to link rooms, items and occurrences) are set up correctly, any set of objects in dRofus can be seen in the model (as long as they are connected to a room)