Import and update Item Occurrence to selected Linked Items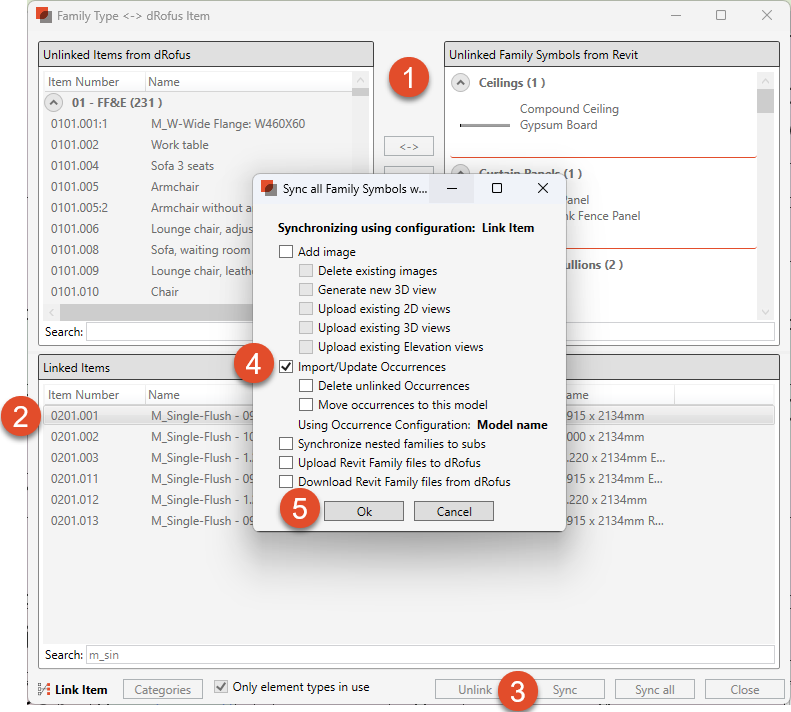 Link the Family Type to a Item in dRofus

Select the linked Item

Select "Sync"

Tick the box "Import/Update Occurrences

Select "Ok"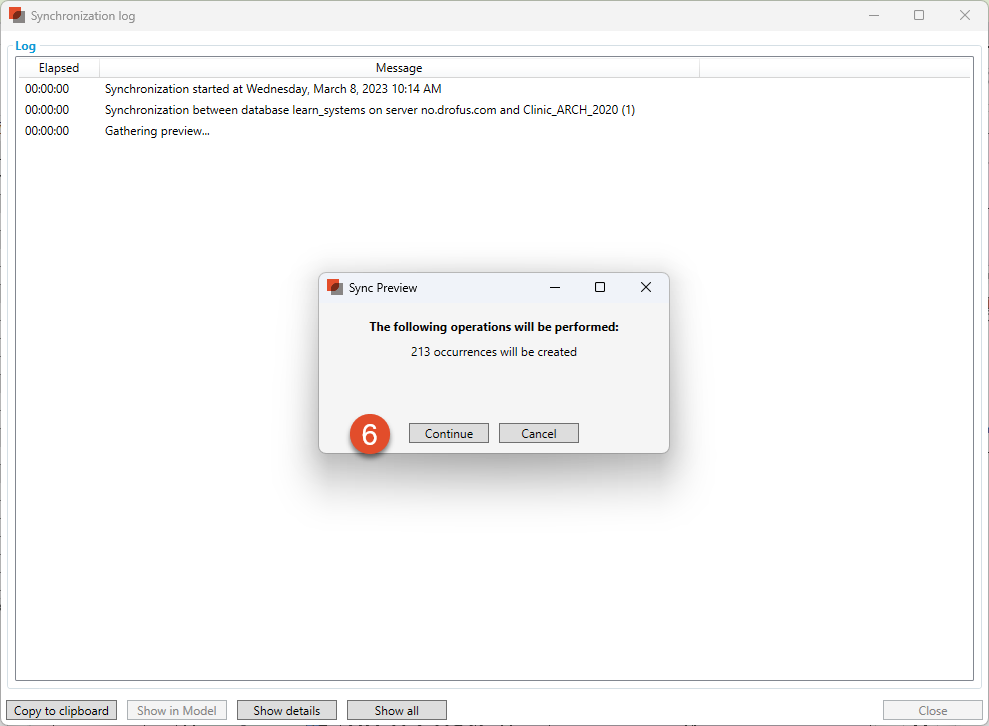 6: Select "Continue"
After the sync has completed, you can view the Sync Log.
7. Select "Close"
The Occurrence of the Items are created or updated included Occurrences data. Linked Family type instance data has been updated.
Select the Item in dRofus to view the Occurrences that has been created or updated.
You can also use this process to sync Revit family types instance that is non-Room bounded.