In order to import and synchronize occurrences from IFC it must be established Items for the occurrences in the Item overview in dRofus. To create Items based on occurrences in the IFC file you first need to connect to an IFC file. In the Item overview you should now see a new tab among the Item groups, Stauses and Classifications section, called IFC.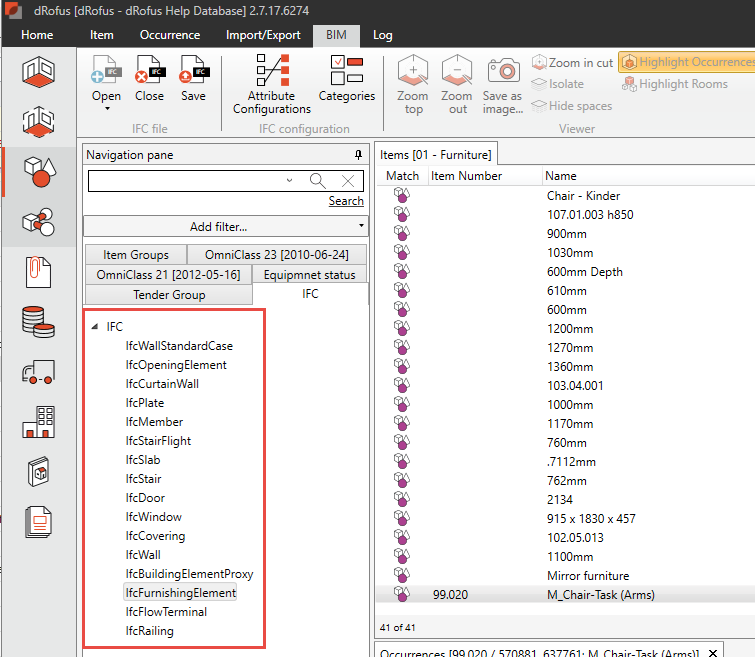 IFC display IFC classes found in the connected IFC file. In the list to the right there are Items found based on the current Item <-> IFC Item configuration. Navigate the Items by clicking on the IFC classes in the navigation pane.
To create Items, select one or several Items in the list and Right click → Import Selected Items;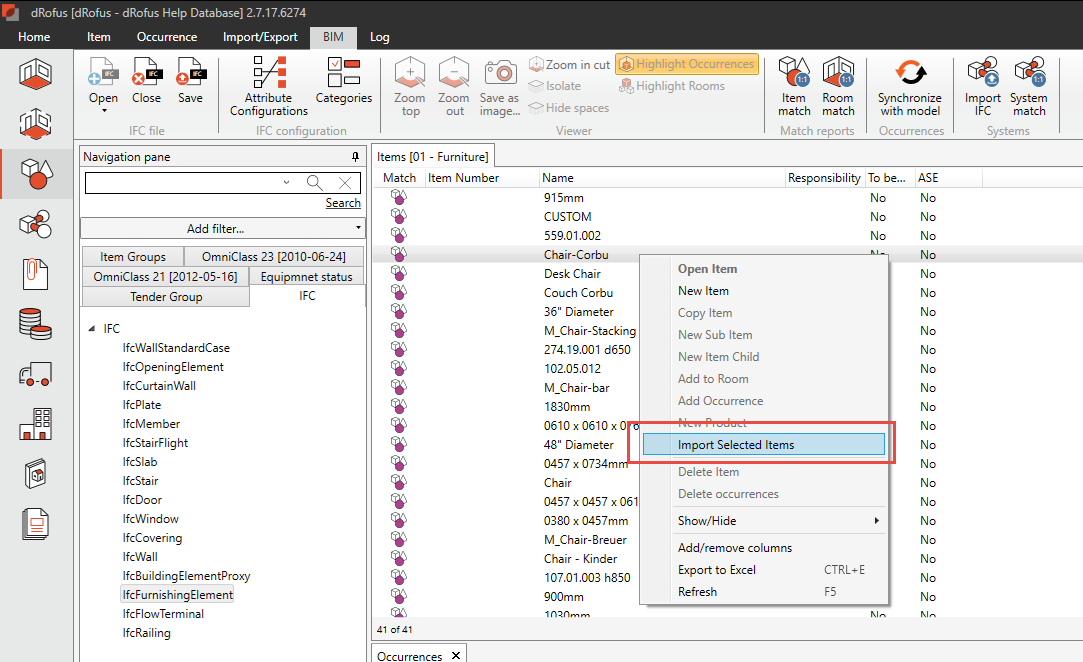 A window appears where you need to select in which Item group you want to create the new Item(s). Navigate to the referred Item group and select 'Ok'. When the Item(s) have been created they are still visible in the list within the IFC class you have selected. Now they have been assigned an Item number so you can easily recognize which Items that have been created and linked with dRofus.