Visualize Systems with dRofus Web
Visualize Systems, System Components and Components using the dRofus WEB.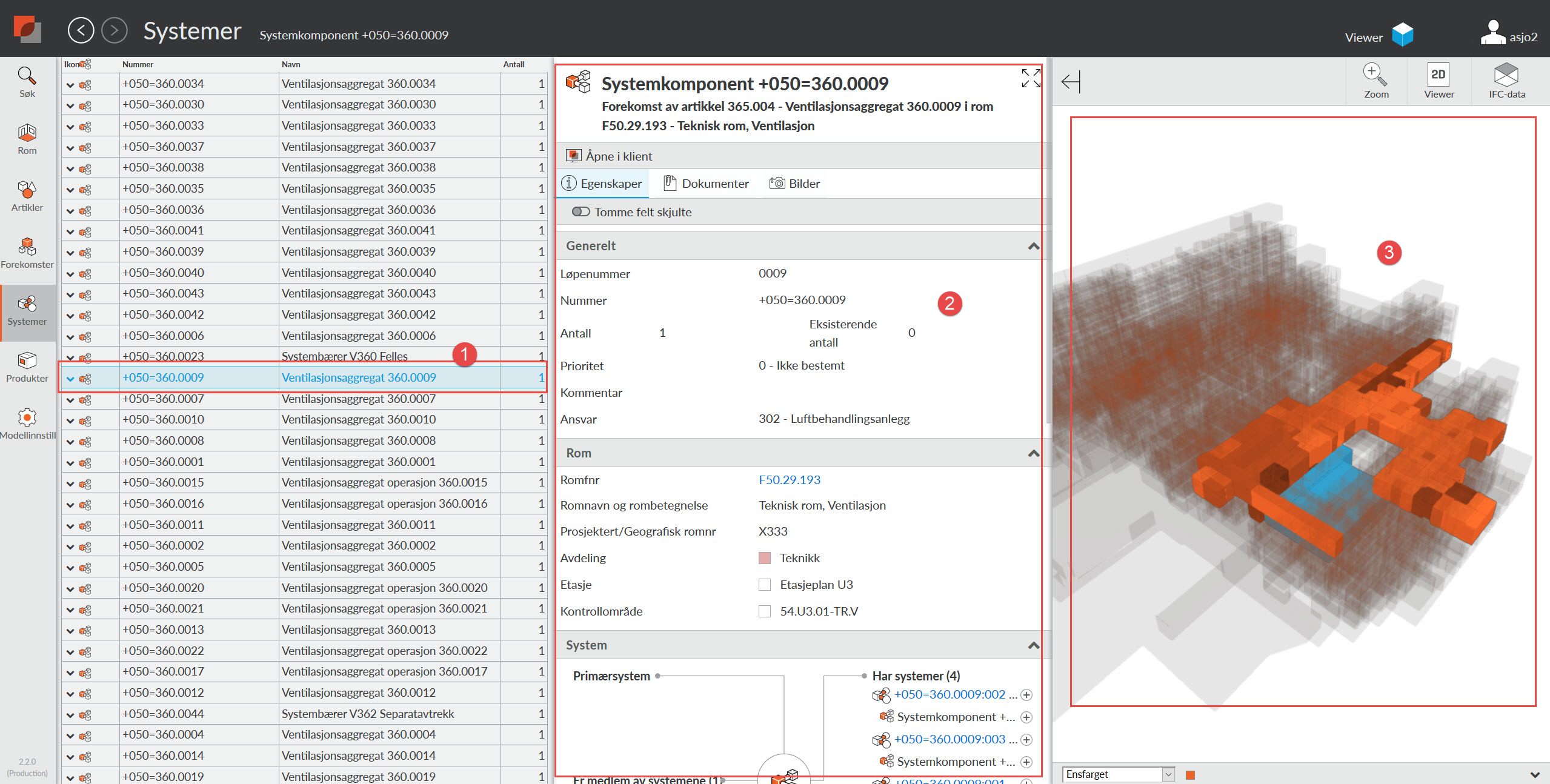 Open the Systems module:
Select System Component or component by navigating or searching for the number.

Window will be displayed showing properties. Properties will display connected:

Systems

Room

Room group

Status

Classification

Product

Items

Selecting the 3D view to display the system component and all components connected to the system. It the example above a System Component has been selected and is marked in blue. All components that are connected to the System Components through a System are marked in orange. This visulazation can be used to have a overveiw over all rooms that gets air, from this ventilation System Component.