Invalid Attribute Configurations Error
Invalid Attribute Configurations Error
When syncing to an Attribute Configuration, In the Attribute Configurations Settings Window, invalid configurations will show in red with the text (Invalid).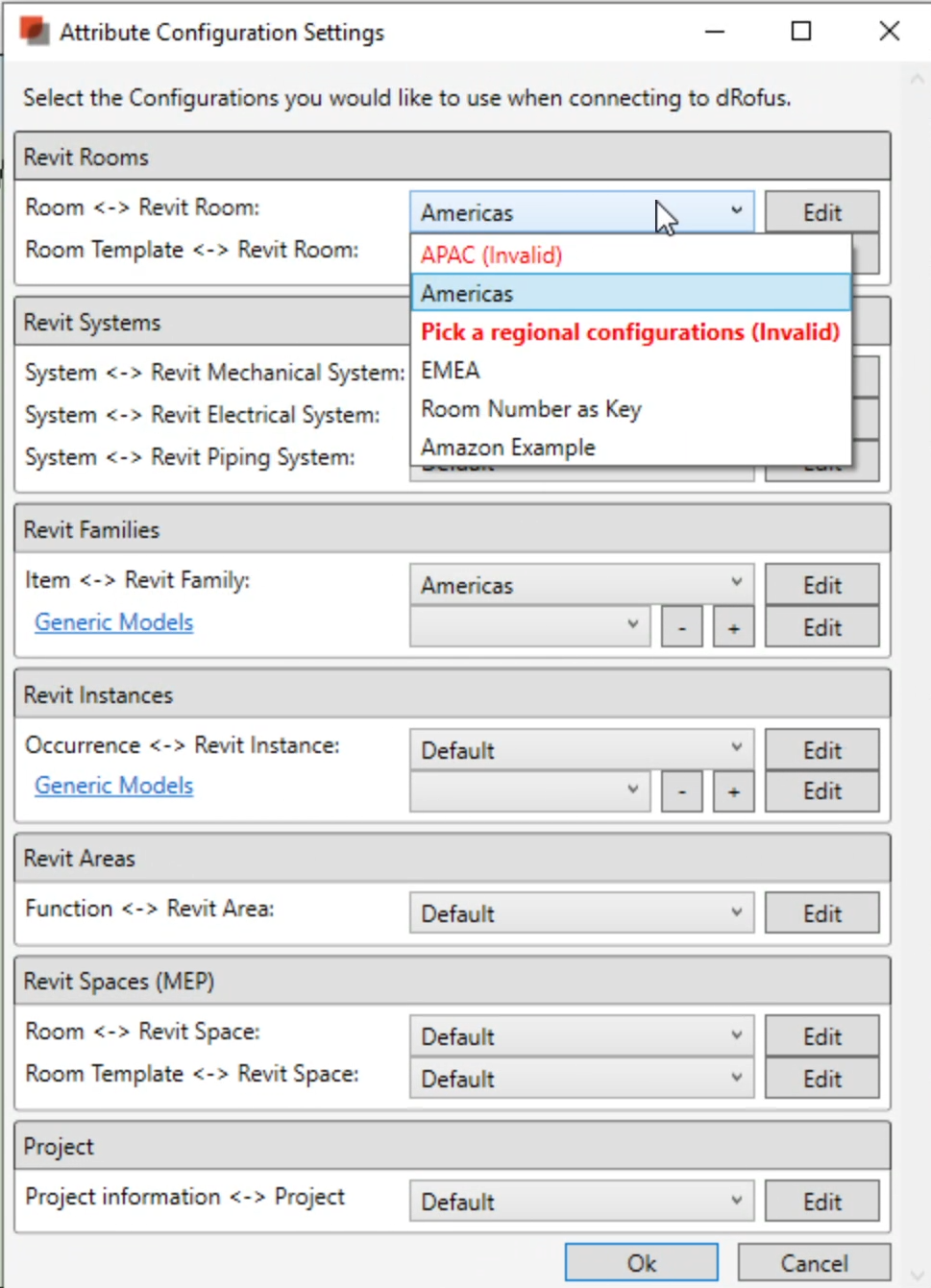 If an invalid configuration is selected, and synced an error message will appear.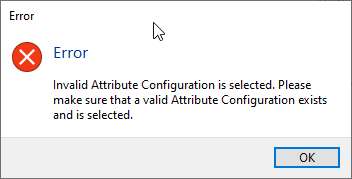 To complete the sync, the issues with the configuration must be resolved or another configuration must be selected.