Solibri Components link to Occurrences
After you have logged in, select an object in the 3D view of the model. If the object is linked, the dRofus panel will display all properties for the occurrence stored in dRofus.
Note that dRofus ues IFC GUID as key attribute for linking objects. dRofus will automatically detect and link all objects whose IFC GUID in dRofus matches the IFC_GUID of the selected object in Solibri. If the projects have previously imported/synchronized occurrences with Revit or IFC, IFC GUID's will already be established in dRofus.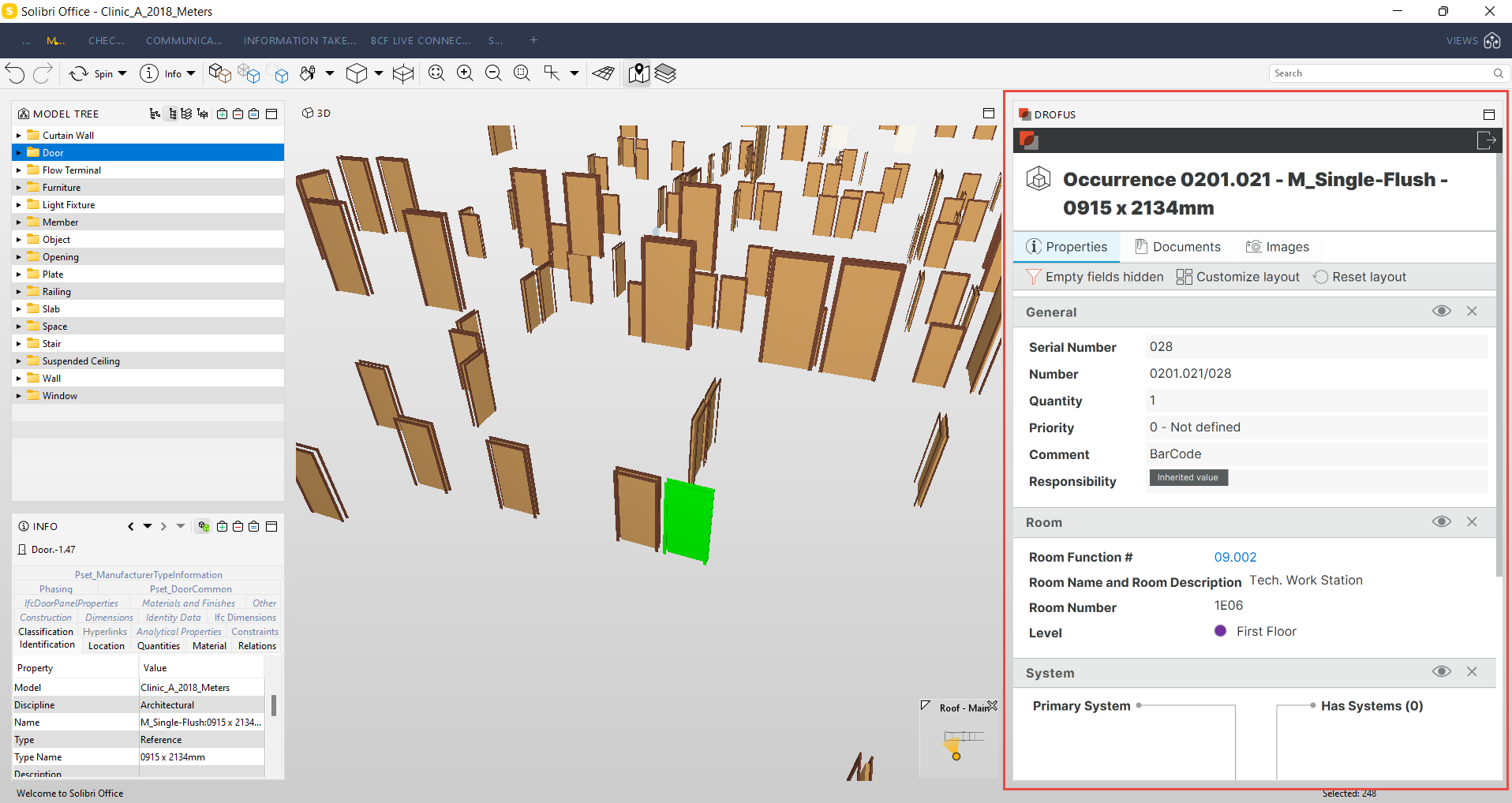 From within the dRofus panel, you can browse through Properties, Documents, and Images for the selected object. If you need access to more related data for the selected room or quick access to dRofus WEB, select the icon in the top right corner illustrated below.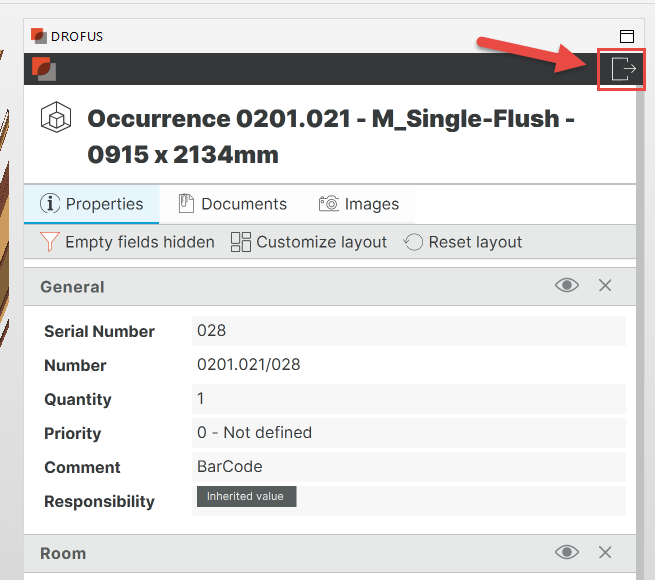 The user's access level to the connected dRofus project defines who can edit properties for the occurrences.
Multiple selections of objects
The dRofus Solibri extension supports editing data on multiple objects in one action.
The current version of dRofus Solibri extension support up to 100 objects for editing data.
When more than one object is selected, either by using Solibri Select mode or the selection basket the dRofus property panel will display information about the number of linked objects that are selected;