Overwrite room relation for Revit instances
There may be scenarios where objects (usually sub-items) are physically located in a room that is different to the main item. One example, out of many, is a card reader (sub-item) placed in a corridor that controls a door (main item) that belongs to an office. In this scenario, it is more appropriate to associate the card reader with the office rather than the corridor, despite the physical location of the card reader. In these situations you can overwrite the room connection of the card reader by telling the dRofus plugin that the card reader belongs to the office, and not the corridor.
In the example below we have placed a card reader (sub-item) in the Corridor (1). Note its properties in the the dRofus panel (2). Now we want to change the room relation to be the Office (3).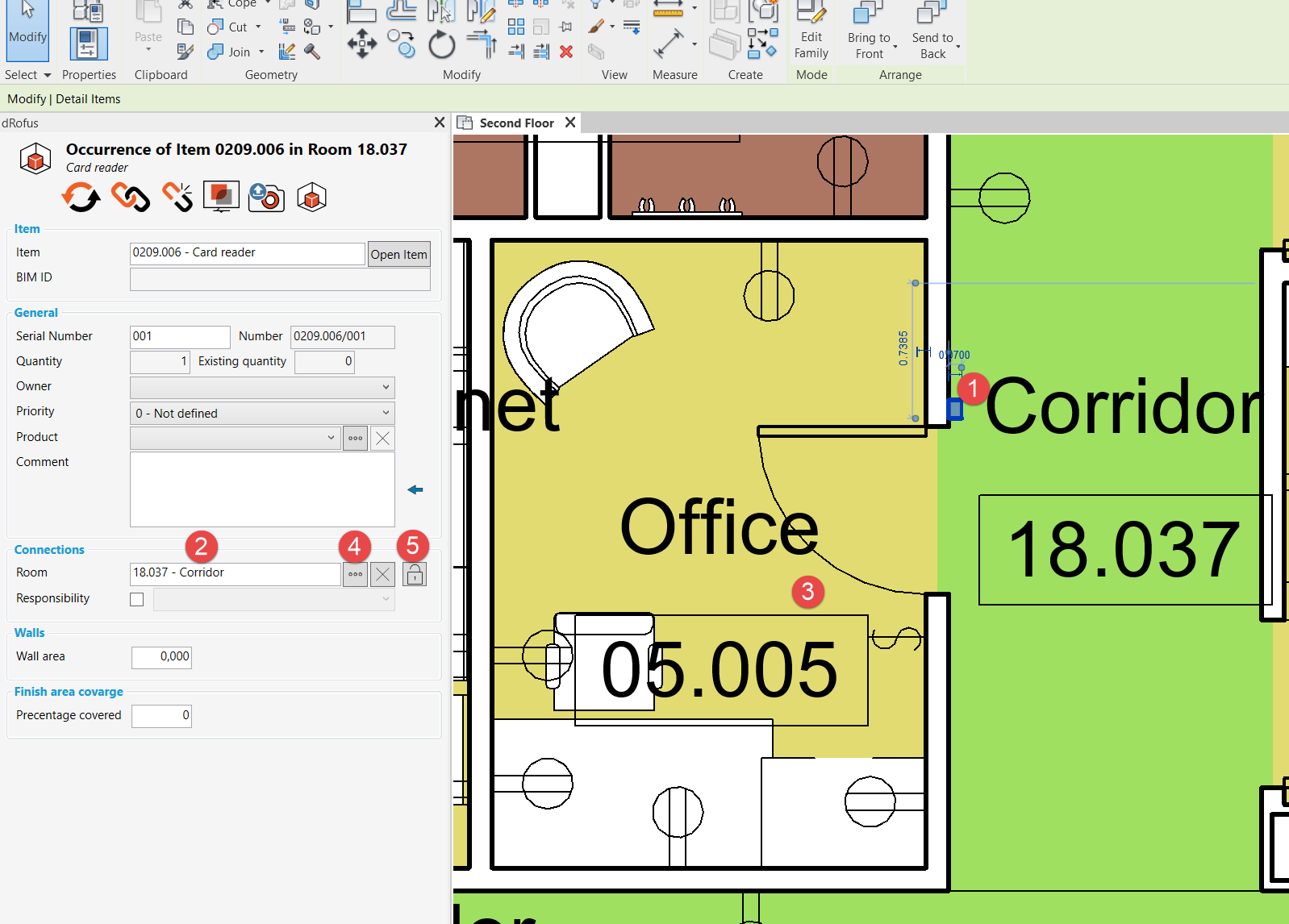 Start by selecting the breadcrumb icon (4) and find the room you want to connect the object to and hit 'Ok';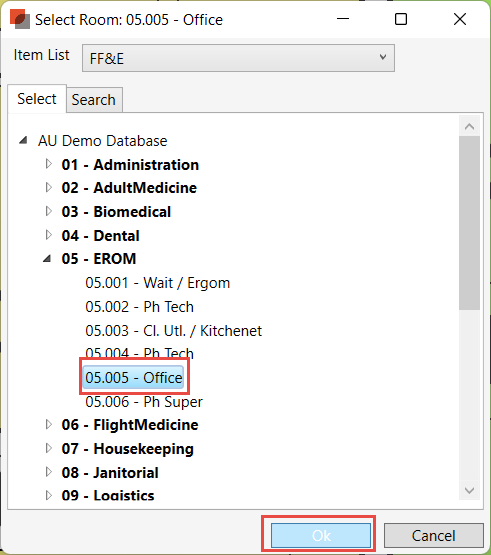 Next step is to lock the new room relation so the object will not be re-set next time you synchronize your instances with dRofus. Select the lock icon (5).
Next time you synchronize occurrences (Sync current view/Sync selected Instances) or systems, the room relation will not be re-set to it's physical location in dRofus. You will also be presented with following notification in the synchronize log;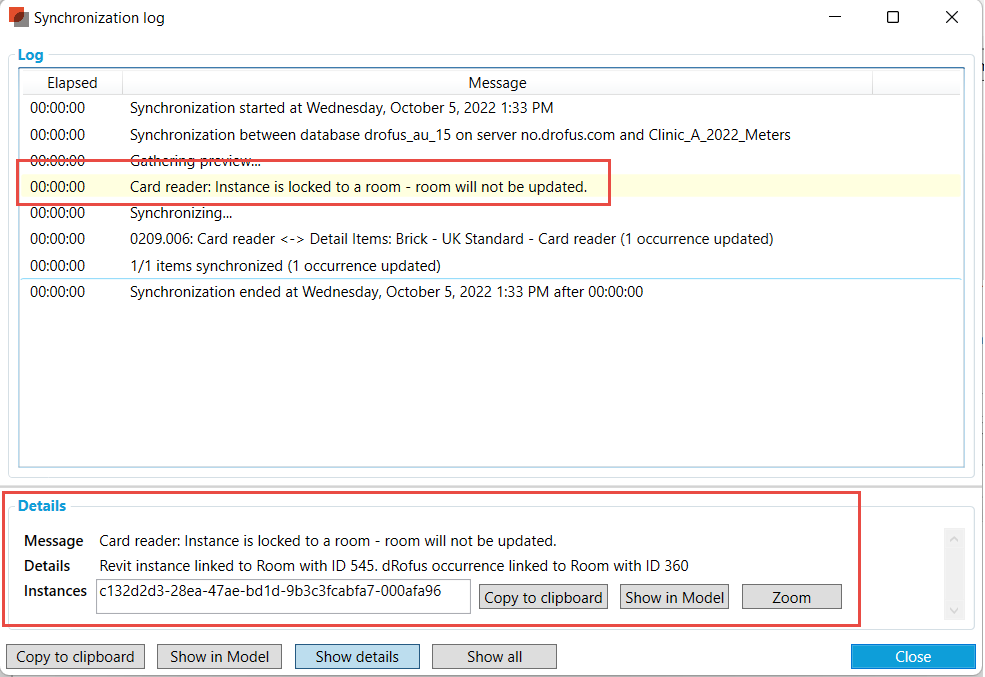 Item in Room / Item in level model
When you overwrite room relation on instances it will affect the Items in room and Items in level reports. Following the example above, the card reader will no longer be associated to the corridor (18.037) but will now be associated to the office (05.005);