One or more Classification systems (such as OmniClass, Masterformat, Uniclass or Ifc) can be assigned to Rooms independently of their Functional Location.
Both the Code and Descriptions for the Classification systems can be pre-loaded into the Project or even transferred from another Project database (by a Project Administrator through the Administrator settings and Web Administration utilities).
Assigning Classification to Room
Once the Classification System has been set up by an Administrator it will appear in the Rooms Module in the Navigation Pane as additional Tabs (refer illustration below):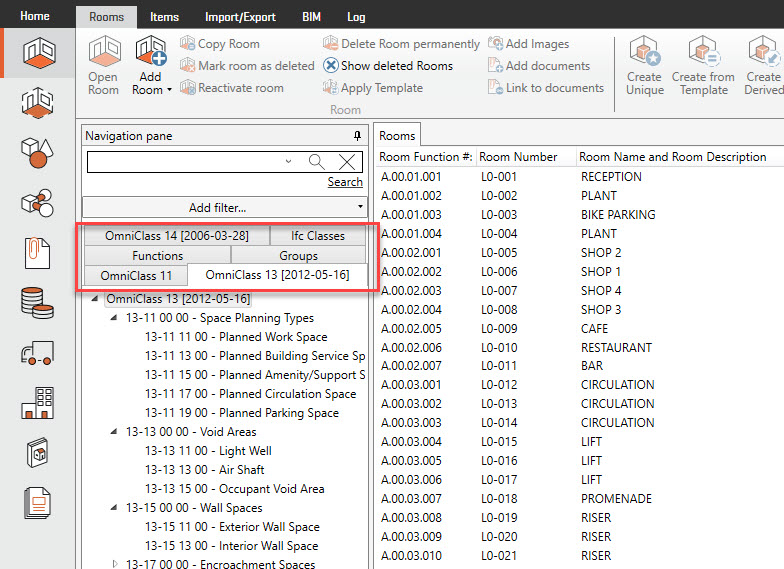 The Classifications will also appear as drop-down values in the Properties Panel when the Room (or Rooms) are selected: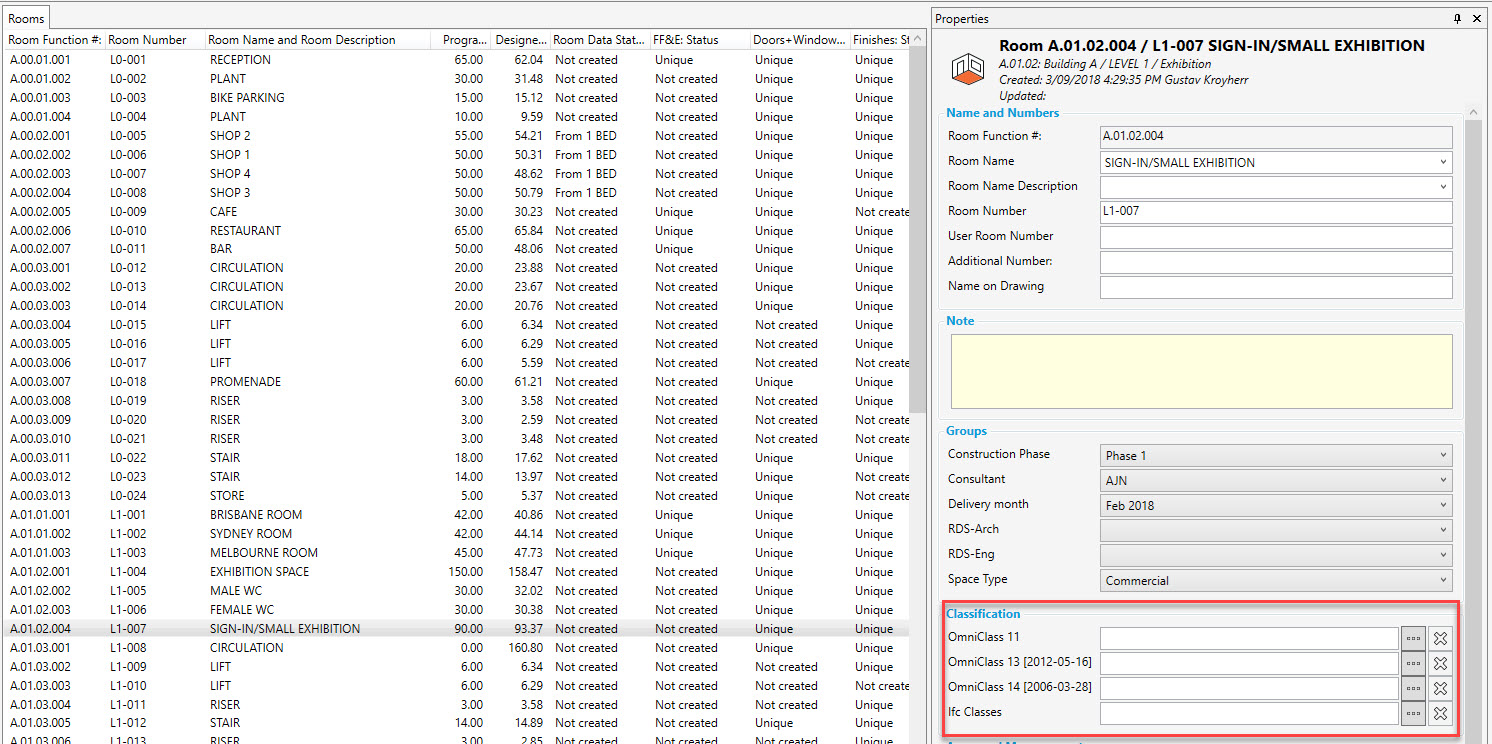 To assign the Classifications to Rooms, select a Room or Rooms and then select the required Classification from the drop-downs in the Properties Panel and the value will be assigned to the selected Room(s).
To view the Rooms by Classification select the Classification Tab and the required Classification and the Rooms allocated will appear in the Rooms Panel.

NB
A Room can only be linked to one Classification within the same Classification type, but can be linked to several different Classifications as long as the Classifications are in different Classification types.
Classifications in reports
Classifications can be applied as filters in Reporting. For example you might want to run a Room Data Report for all OmniClass 13-25 11 11 - Primary Circulation Spaces.