Select various offered Items for Occurrences of one Item in the agreement
Select various offered Items for Occurrences of one Item
An Item with various alternative offered Items will be listed repeatedly. The alternativ offered Item has an extra number or letter in the end of the Item number. The same occurrences of the Item are listet if you select the Red or the Blue sofa. You can not add the same occurrences for both option,
I the example below we have:
Offered: Blue Sofa

Alternativ Offered: Red Sofa

3 Occurrence of the Item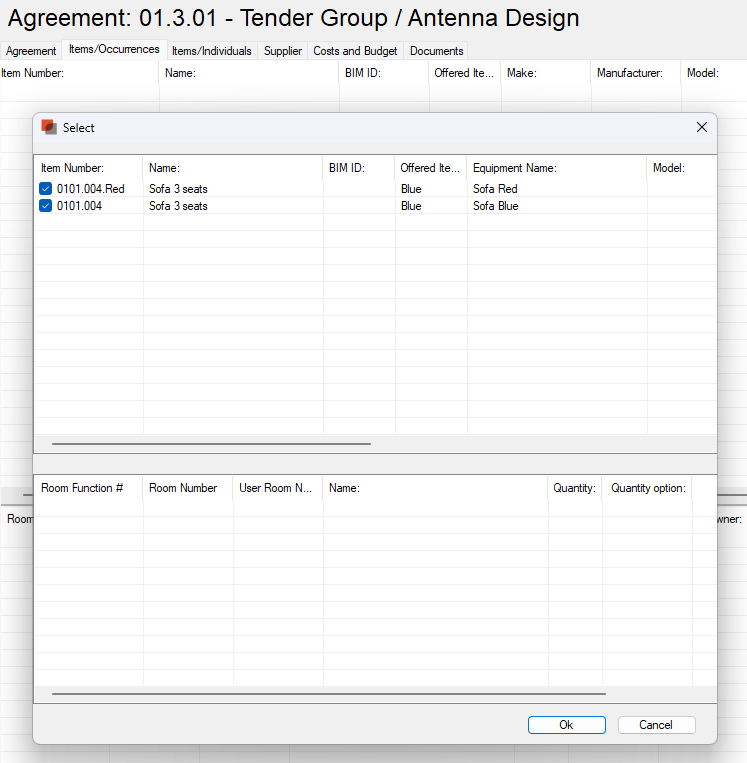 We will like to add two Blue Sofas and one Red Sofa to the agreement:
Select the Blue sofa

Select the two Rooms the Blue Sofa will occurs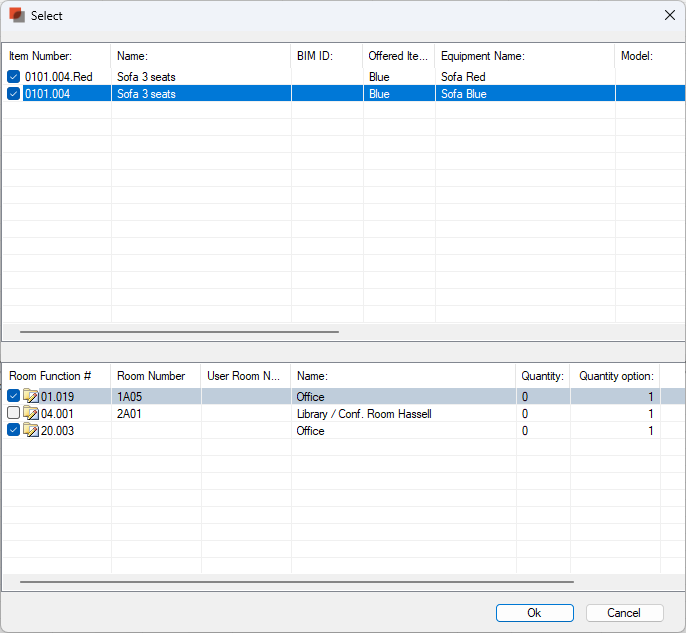 3.Select the Red Sofa
Select the one Room where the Red sofa will occurs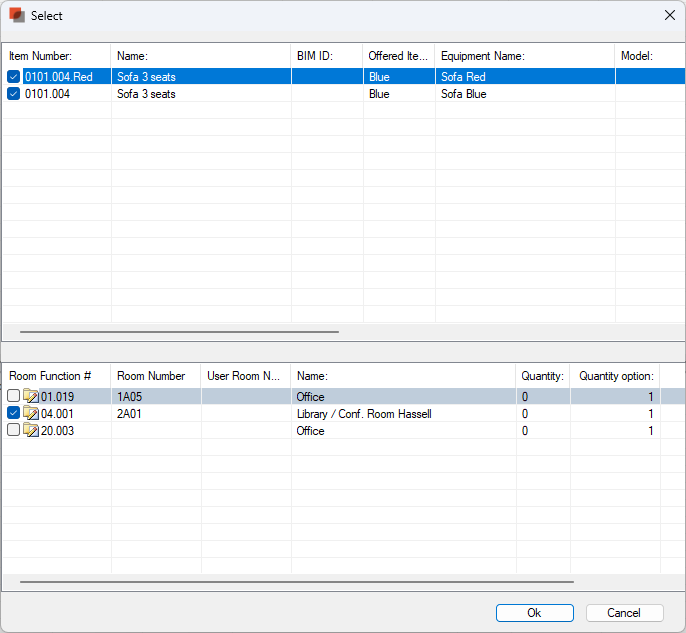 Select "ok" to add the 3 occurrences to the agreement
If you have added all occurrences to the Blue Sofa and want to move the occurrence to Red Sofa, you can right click on the occurrence and select "Change alternative". And select the "red sofa".