When you start the dRofus, you will be prompted for details to sign into a project.
If you want to sign in to dRofus using Microsoft, or if your user requires two-factor authentication you must use the modern sign in method. Toggle the option to on (blue) to see this menu.
Next, you need to select the server where your project is stored. Information about which server to use is included in the welcome email you have received from your dRofus administrator.
Select the server and press Sign in:
If you are logging into a project stored on private server start by typing the URL of the server and complete the form. Contact your local dRofus administrator for details in how to login.
You will be redirected to the dRofus Identity page where you can choose to sign in with your regular dRofus user name/password, or sign in using your Microsoft credentials (external authentication).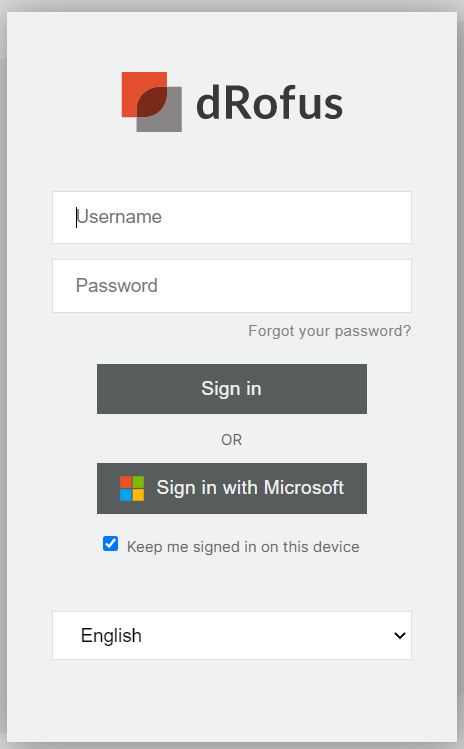 If your user requires two-factor authentication please see Two Factor Authentication (2FA) using one time password
Sign in with the legacy login method Legacy Log in