The Apply Template option is available for all Rooms regardless of what the Status of the Room was set to previously. When you apply a Template to a Room it will set all statuses (Room Data, Item lists, Finishes) to the selected template.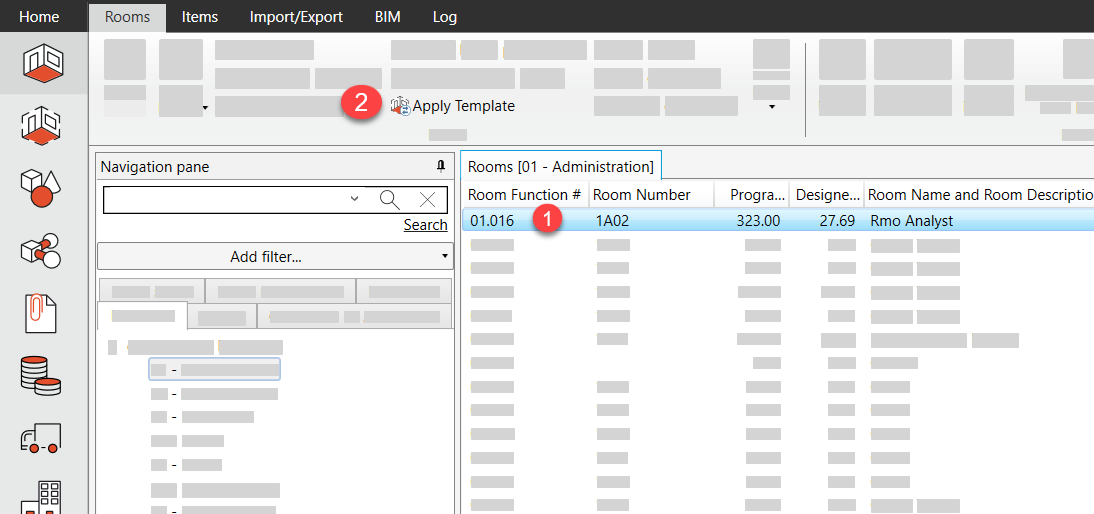 Selecting the Room(s) within the Rooms List

Selecting "Apply Template" within the Ribbon. Window bellow will appear displaying the list of templates: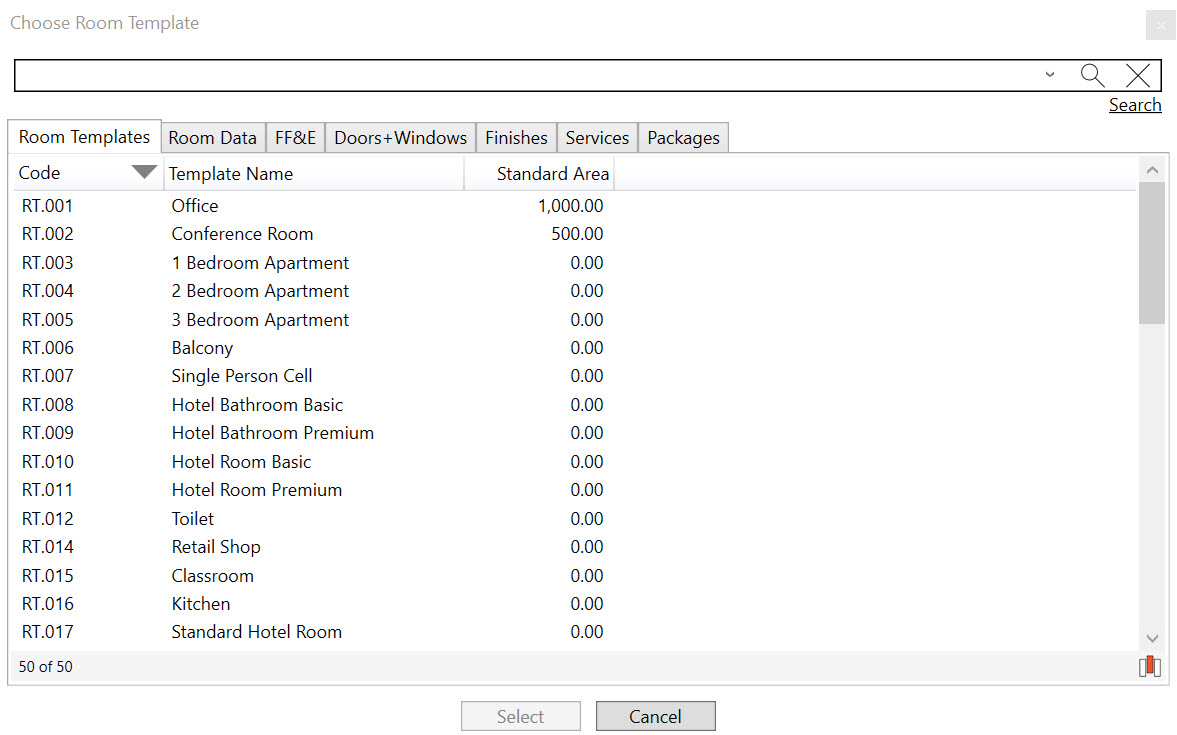 3. Select template
4. Select "ok" and window will appear: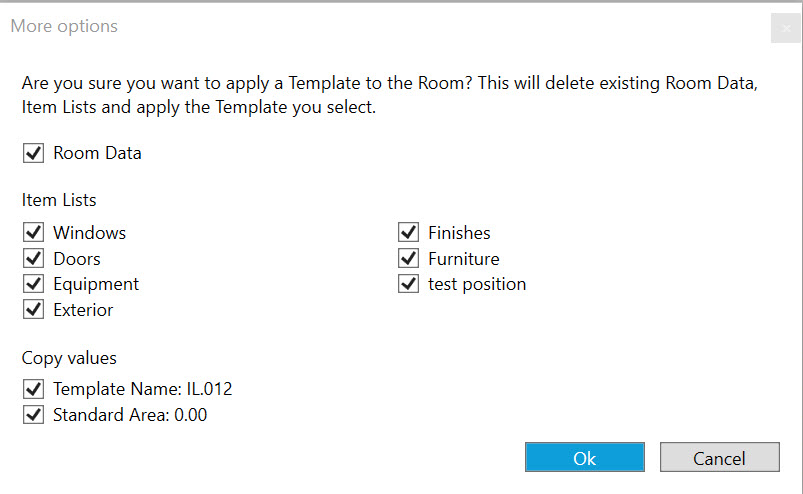 5. Select which part(s) of the Room Template you would like to apply to the Room(s).
6. Select "ok"
The template has been added to the room
When using Apply Template to a room previous Room Data status and Room Data will be deleted and replaced with the ones from the selected Template. This is also communicated through a warning in the dRofus client