In the old TIDA, documentation such as commissioning protocols was attached to the systems. In version after 1.9 this documentation belongs on the system components. The documentation that was previously attached to systems must now be attached to the system components.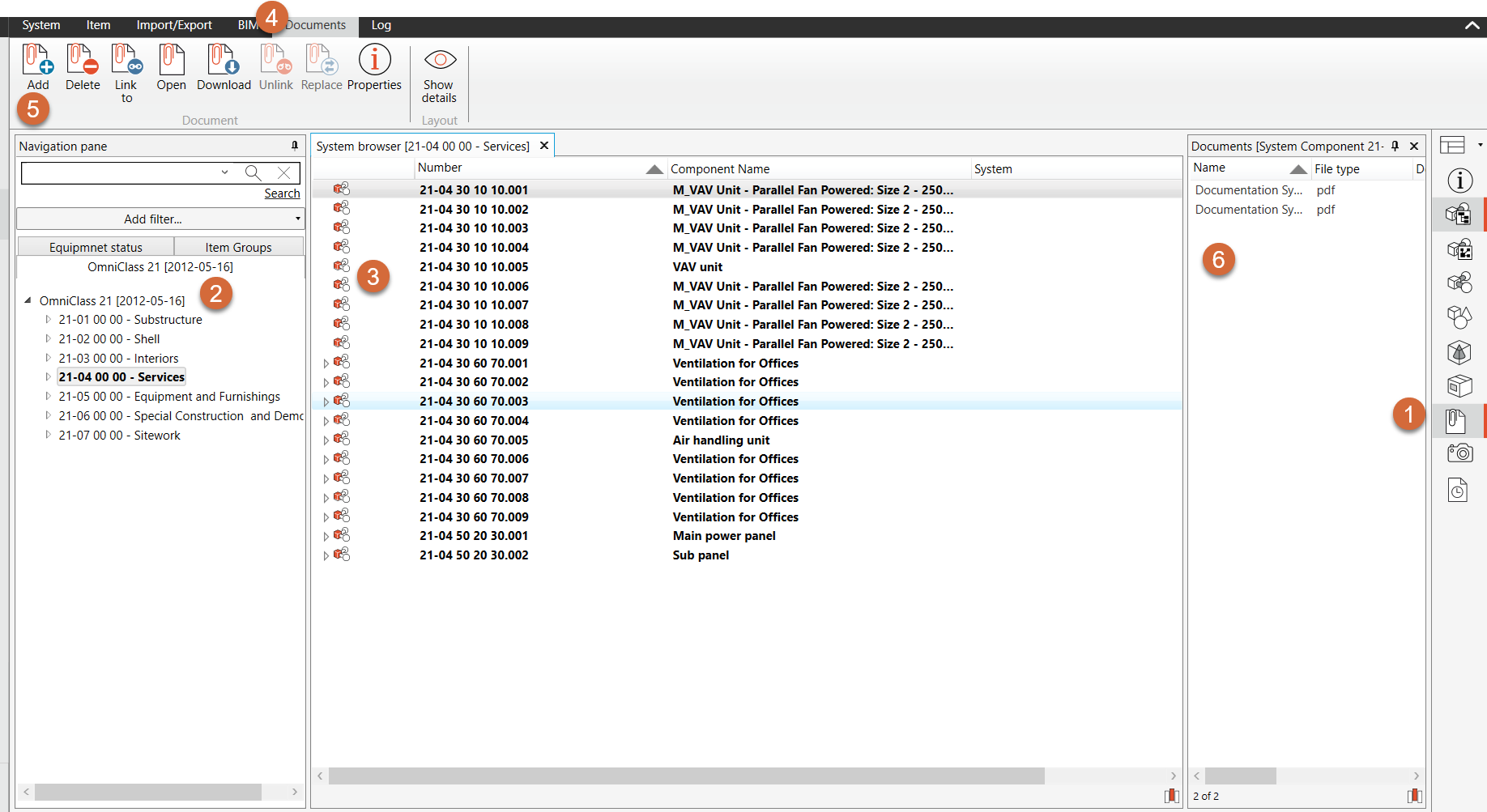 1.Select the document icon in the panel to activate the document option.
2. Navigate or search for the System Component you would like to attach documents to.
3. Select System Component Component
4. Select the document tab
5. Select "Add document(s)"
or
6. Right click in the "Document" box and click "add"
7: Select document from you computer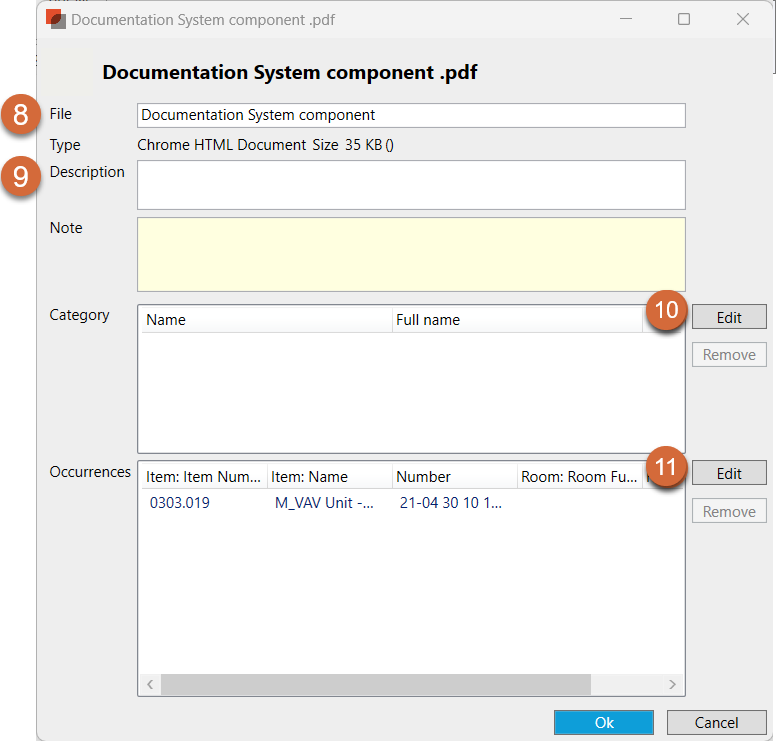 8. Document name would automatically be added and can be edited
9. Description and Note can be added.
10 Select edit to add Document Categories.
"Edit" will display all Document categories that are created in the database.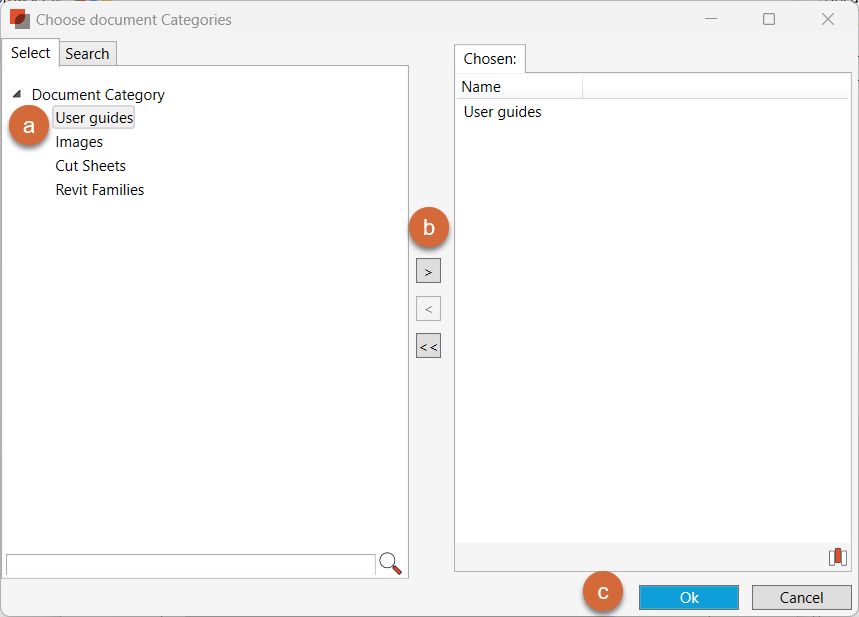 Category appears as a folder structure, but will also add metadata to the document. It will tell other users what to find in the document.
a) Click on the Document Category you would like to add.
b) Click on the arrow to add the Category
c) Click ok
You can add more categories in the "Document" perspective as explained in this page.
11. Select "Edit" to add more occurrences/components. Occurrences displays a list of occurrences/components the document is attached to.