Favorites are a collection of reports that you, as a user or an administrative user, want to make readily available in the Favorite category in the Reports and Exports module. Favorites can be both PDF reports and Excel exports., They can be both built-in reports, without any selections made, or they can be project reports that users frequently use.
Thus, Favorites is a way to "bookmark" essential reports in the database.
Add a Favorite
You can make a PDF report of Excel export a favorite by selecting the report and pressing Add favorite in the top right corner of the report detail window;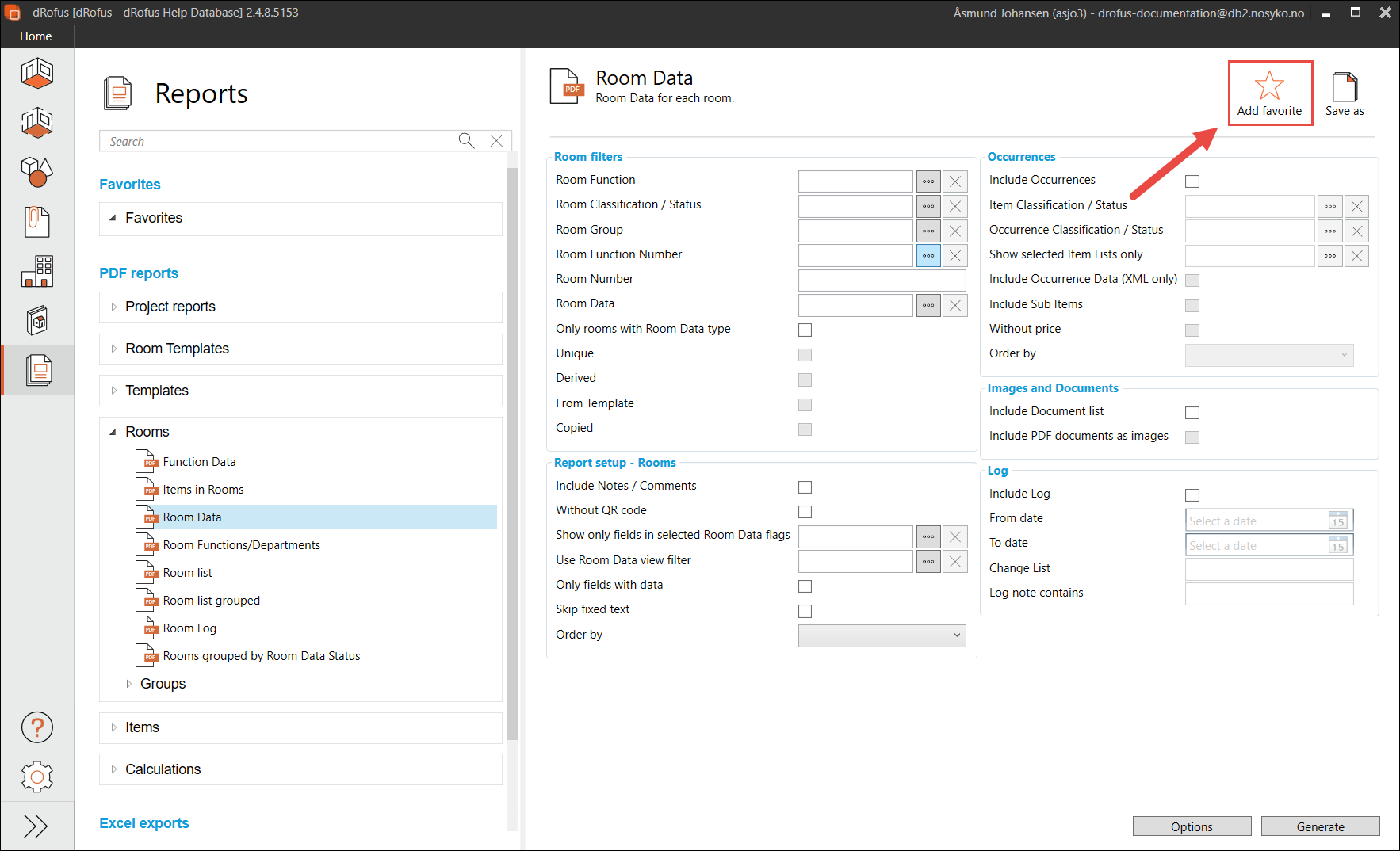 If you have administration access to the database, you will have an additional option to Add shared favorite;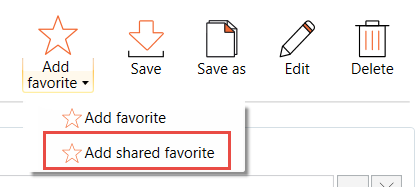 Shared favorites will be set as a favorite for all users of the same database and will be marked with Shared in the list of favorites;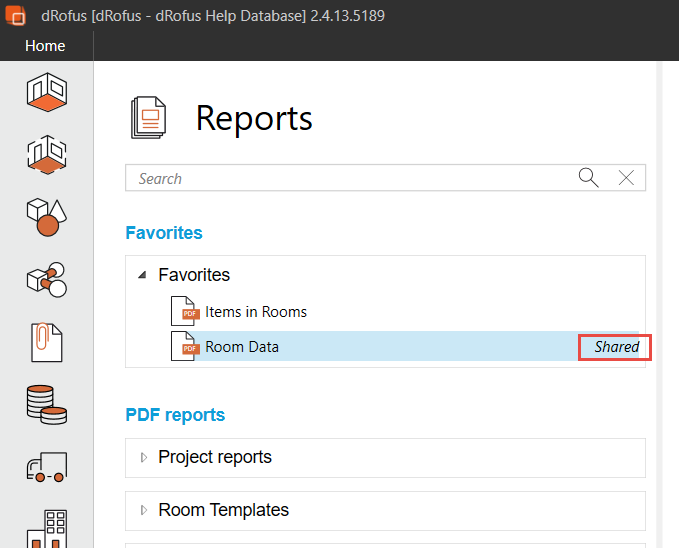 Copy a favorite
Select the report you want to duplicate to copy a favorite and press Save as. You will then be able to give the copy a new title and description and decide whether to share it.
Remove a favorite
To remove a favorite from the list, select the report you want to remove and select Remove favorite. Only Administration users can remove shared favorites.