The use of IFC Guid's in the Occurrence configuration
In the Occurrence <-> IFC Occurrence configuration it is not possible to set your own Key Attribute used for comparing. dRofus is predefined to use the IFC Guid's that are automatically stored for each occurrence in dRofus.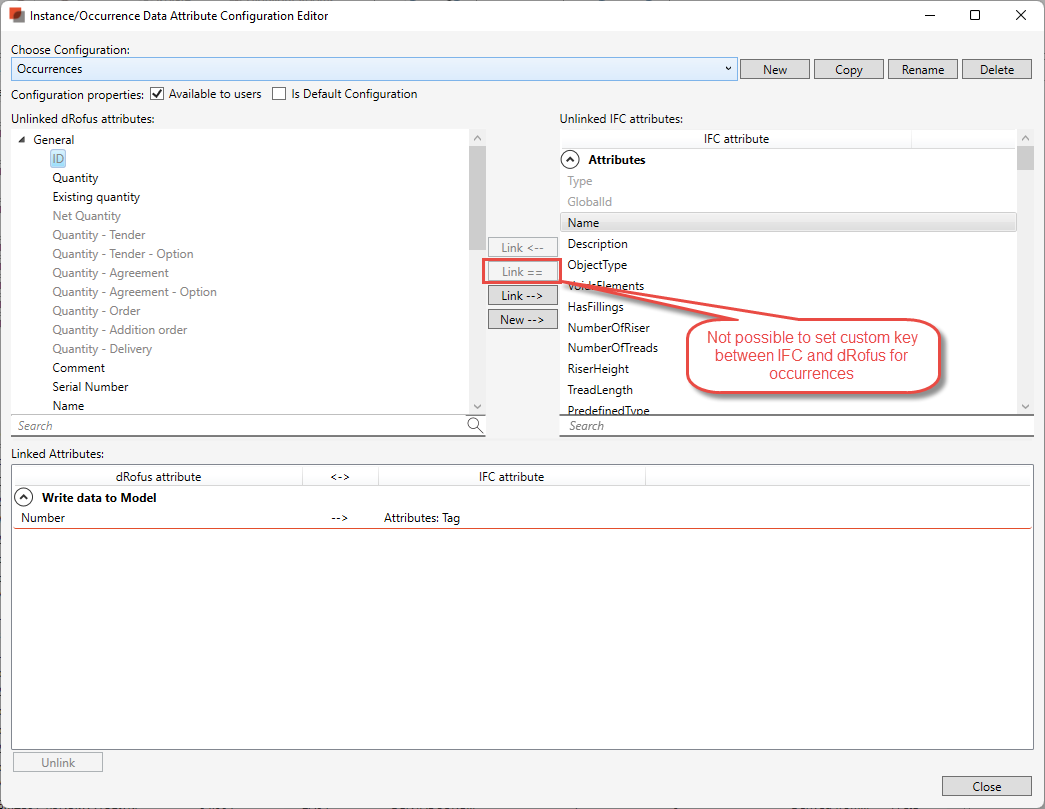 The IFC Guid's can be viewed in all lists showing occurrences. Use the Add/Remove column option to add it to you list. In the image below we show a list of occurrences in the Item module that have been imported from IFC, with the IFC Guid column shown.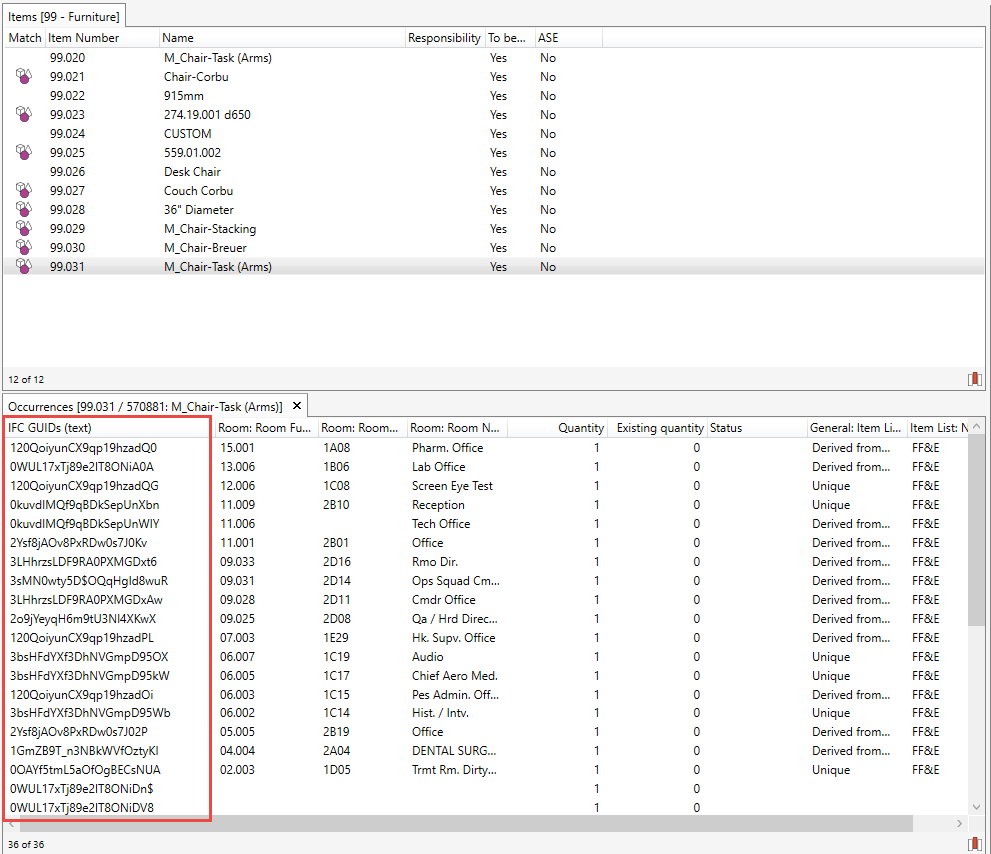 The IFC Guid can be exported to Excel and to be used as key for updating occurrences from Excel