Create and edit Room Data Status
From the Ribbon Menu: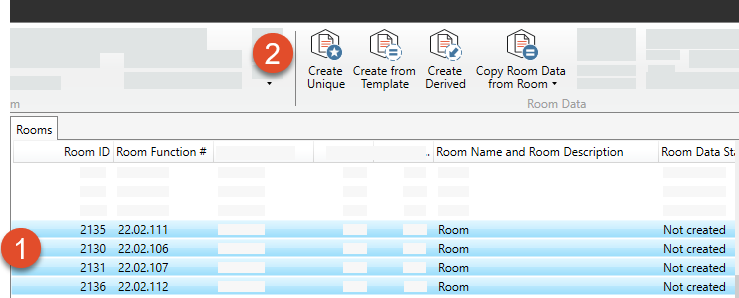 Select one or more Room(s).

Select status within the ribbon menu.
Ensure that the Rooms selected have the same Room Data status. For instance, they are all either "From" template or "Derived From" room template. If Rooms with different Room Data statuses are selected, it will not be possible to select status.
When selecting "Create from Template" read next step: Assign Room Data from Room Template to Rooms
Right-click menu:
Select one or More Rooms

Right-click on the selected Room(s)

Select "Room data"

Select Status

When selecting "Create from Template" read next step: Assign Room Data from Room Template to Rooms
Select Status from the Room Data window:
Only available for rooms without Room Data status
Double click on a Room to open window

Select "Room Data"

Select Status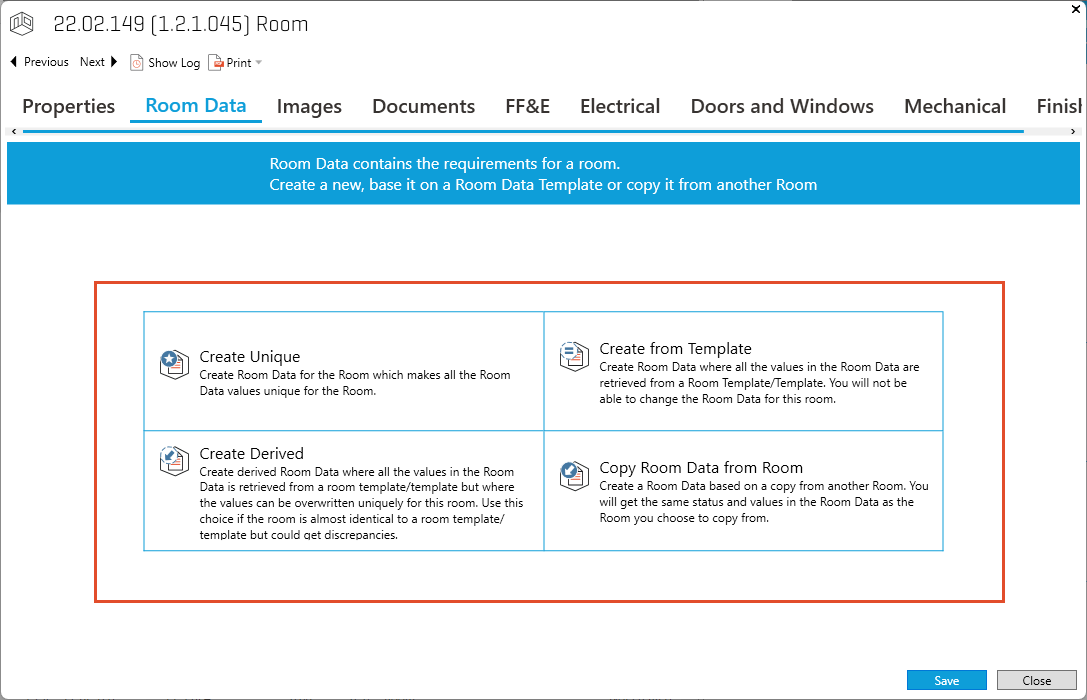 When selecting "Create from Template" read next step: Assign Room Data from Room Template to Rooms
Change Status from the Room Data window:
Double click on the room

Select "Room Data"

Select "Room Data Status"

Select new status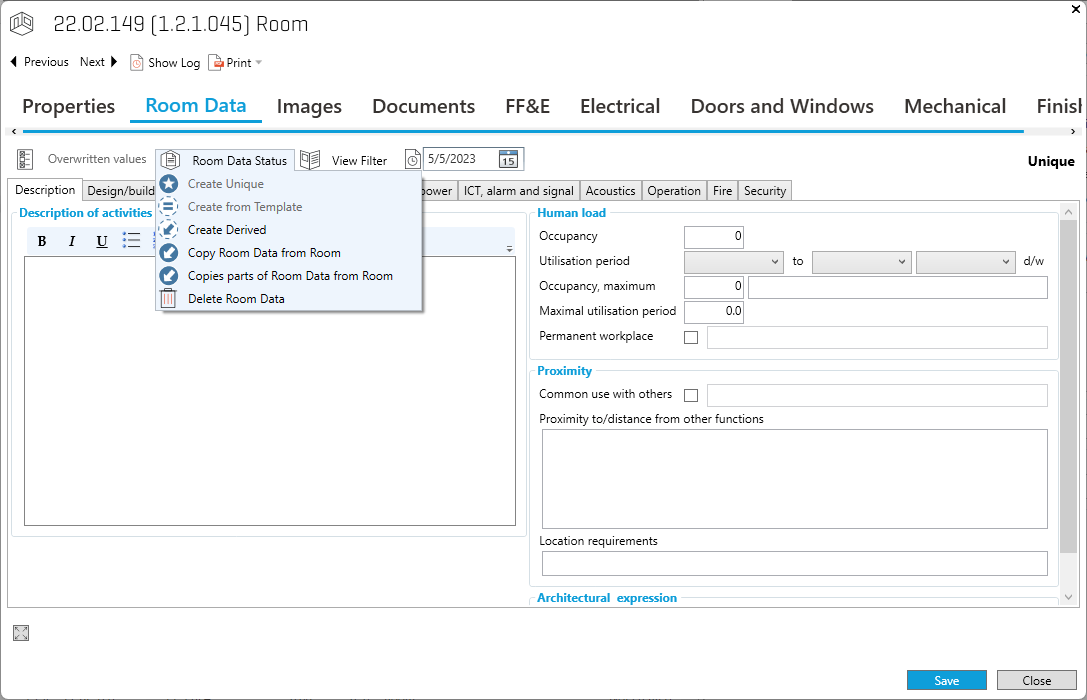 When selecting "Create from Template" read next step: Assign Room Data from Room Template to Rooms