Set Default product for an Item
It is possible to set one of the attached products as default.
1. Select an item
2. Navigate to the properties pane
3. Select which of the attached products that should be set as default: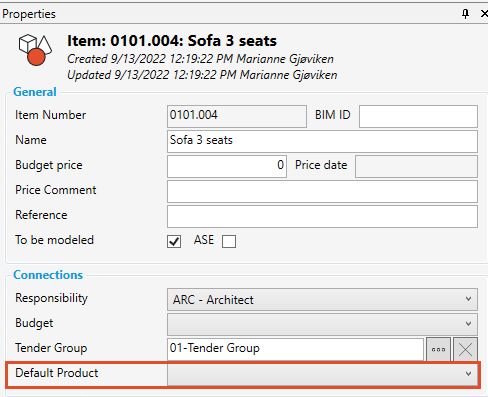 The selected product can be assigned to existing and future occurrences of the Item. When you specify a default product you will have three options;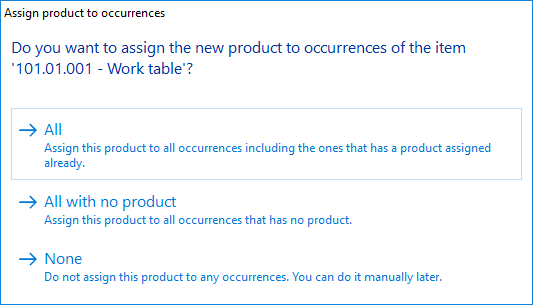 All: Assigns default product to all Occurrences including the ones that have a Product assigned already

All with no product: Assign the product to all Occurrences that have no Product assigned.

None: Do not assign the Product to any Occurrences
It is important to note: When a new product is created and it's the first time a product is defined for that Item, it will be set as the default product in all cases regardless if the user sets the product on Occurrences. It is also true that when a product is first associated to an item from the Company module it will also be set as default for the item and the associated occurrences.
Change products for occurrences

The default Product can be overwritten in the Occurrence Properties panel.
Select one or multiple Occurrences

Use the Product drop-down in the properties pane to assign products to selected Occurrences;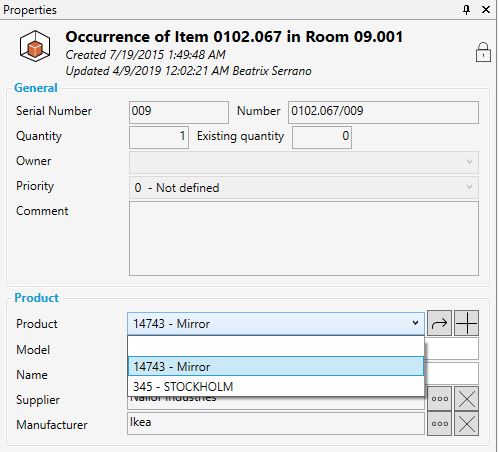 Product data properties on products can be edited when editing occurrence data from the Occurrence Properties Panel