Introduction to Delivery module
Once an order has been marked as "Locked and ready for delivery" in the procurement module, it will be sent to the delivery module.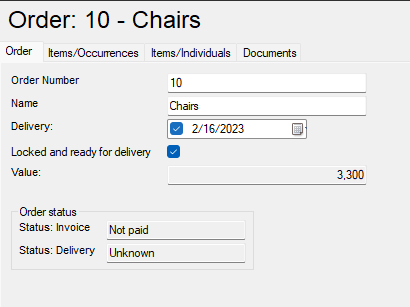 In det Delivery module you can follow the order from the order has been placed to the order has arrived and the Item/ products given a status, e.g. installed, storage. You can follow the order as one unit or/ and each occurrence/individual.
Icon Description Delivery Module