Overview of Excel Exports
You can export any data from dRofus to Excel. However, not all data can be exported to the same sheet in the Excel file. To learn how to export data to multiple sheets (tabs) in Excel, please go to Advanced Configuration.
The commonly used Excel exports are available from Reports and exports → Excel reports. A short list of the most frequently used Excel exports is available when you expand the Excel exports tree view. If you need other data sets for export, then you can find the complete list of available data sources by selecting More... at the bottom of the list;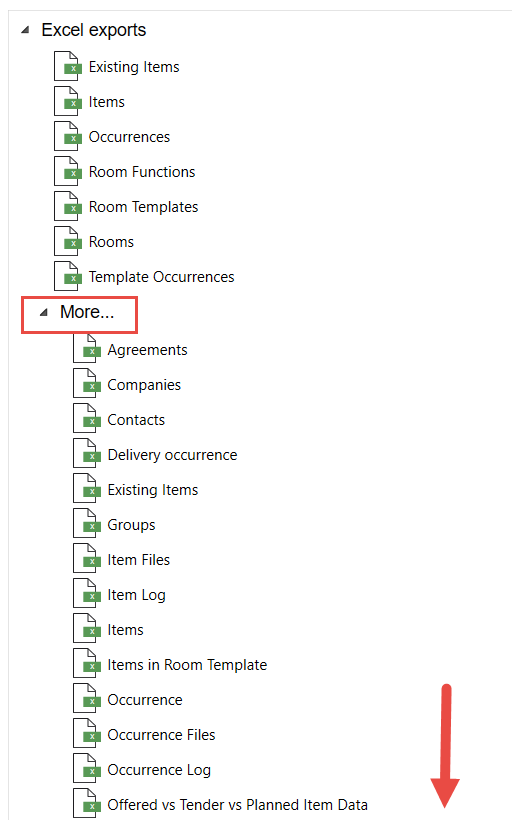 All seven commonly used Excel exports come with a predefined set of fields included in the export.
These can be regarded as a starting point for further export customization, as you can remove and add fields to suit your requirements.
The image below shows an example taken from the Rooms export with a set of pre-defined fields included: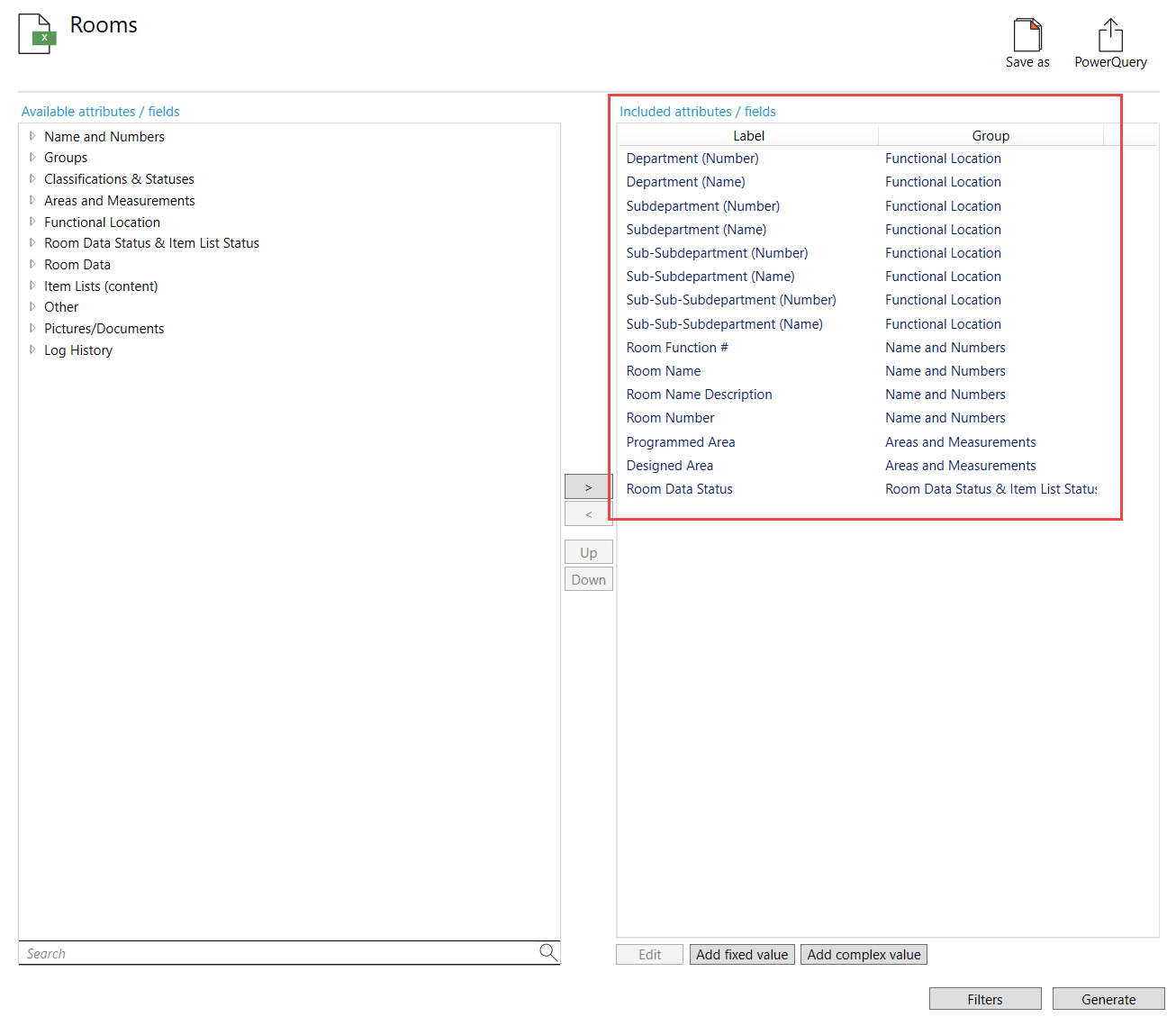 Please note that export may take some time, and it may be beneficial to make some restrictions if you do not need all of the data available.