This report list rooms by Room Group Types and Room Group.

Filters
Room Group Types: Once a Group Type is specified, the report will filter to the selected Group Type. If none is selected, all Group Types will report.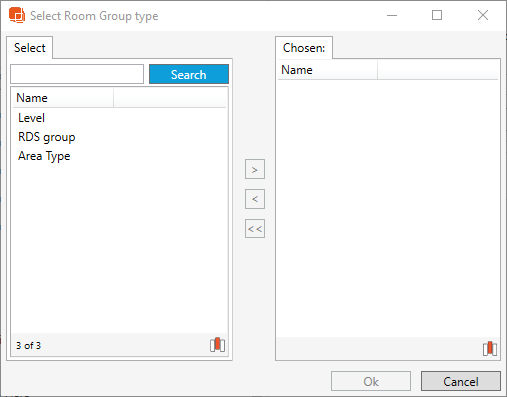 Report Setup
Include Rooms: To include the rooms in a group type, the box must be selected.
Report Output
This Groups Report shows a list of Groups, including the number of rooms that are in the Group, with the Groups Programmed and actual areas based on the Rooms in the Groups.