The PDF reports are located in Reports and exports → PDF reports;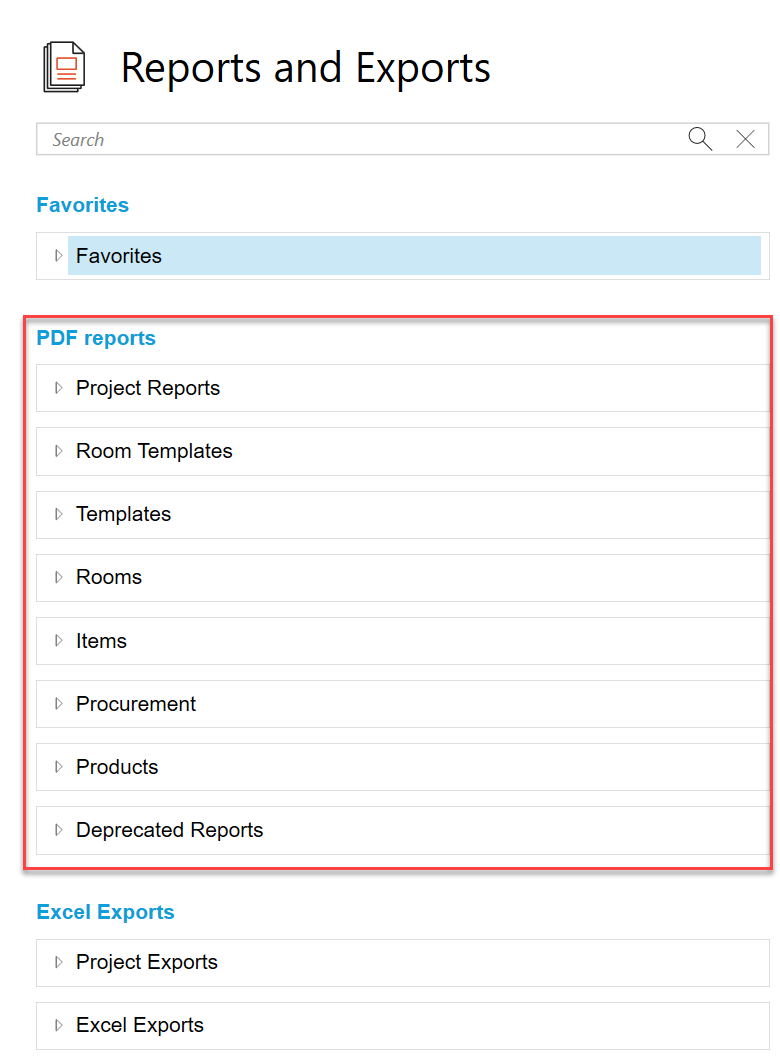 The PDF reports are divided into different categories;
Project reports

Room Templates

Templates

Rooms

Items

Procurement

Products

Deprecated Reports
Navigation
To navigate and find the PDF report you are after, you can either search for reports in the search field at the top of the Reports and Exports module, or navigate the three-structure beneath the "PDF reports" heading.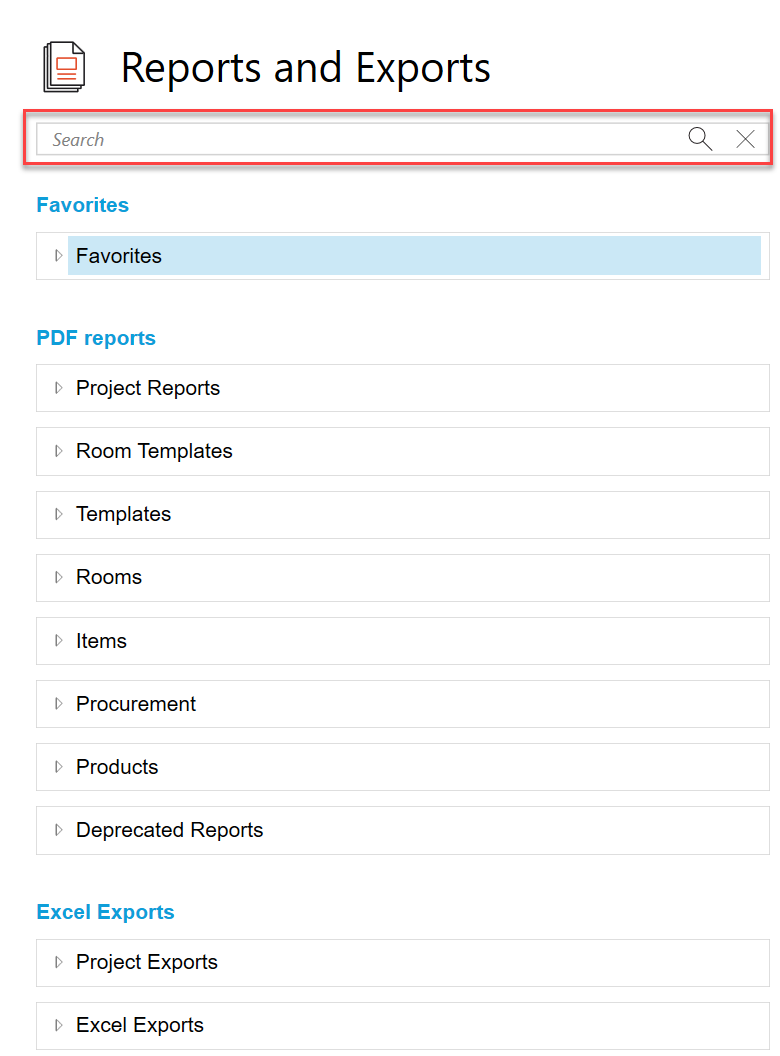 Click on the arrow icon for each section heading to expand it and see all available PDF reports.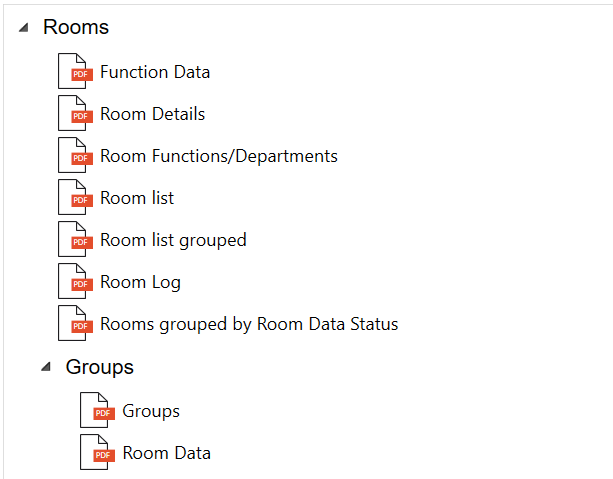 To find more information about each report select the report to see the Filters and Orders, Report Content, and More options defined by that report.
Of the built-in PDF Reports available, it's important to understand how they are categorized by folder.
Editing and saving PDFs
All PDF reports are generated in PDF format and can be read by readers that support this format. There are also programs in which you can edit and export PDF files. These are not free, however. The most commonly used is Bluebeam Revu. With this program, you can edit and change PDF documents, merge several documents, and perform a number of other functions.