Deprecated Items in Room Templates PDF Report
This reports each Room Template and can include item lists of all Items in the Room Template.
This report has been replaced with Room Templates Details PDF Report with the Occurrence content section.

Filters
Templates: Filters report data to specific Room Templates. The Show filter helps filter to see the Room Templates during the selection process.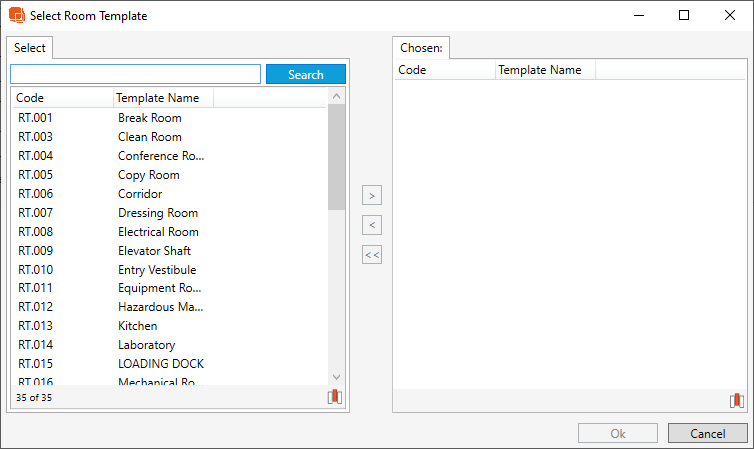 Room Classification/Status: Filter report to only show specified Rooms Classifications or Status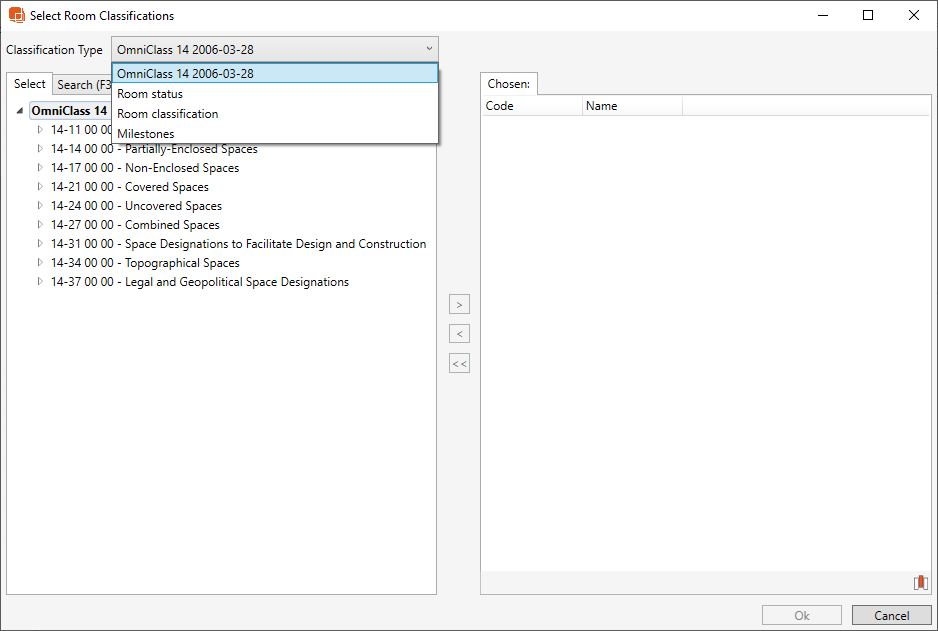 Room Group: Filter report to only show the Items in Room Template from a specified Room Group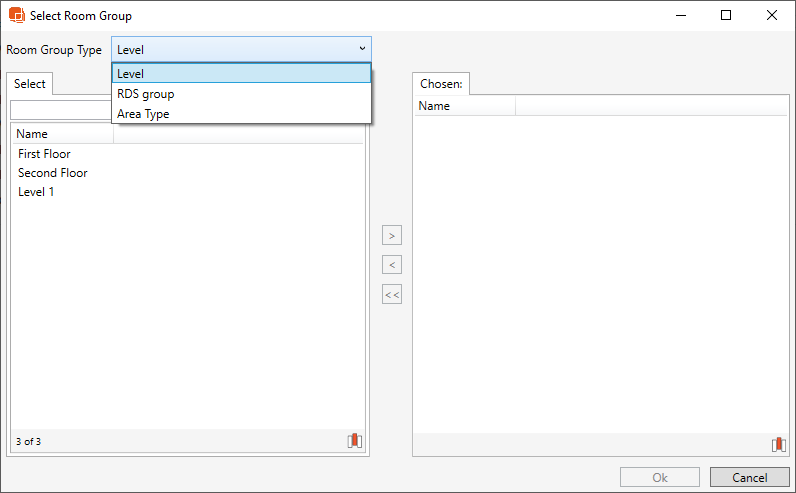 Item List: Filter report down to only show the selected Items Lists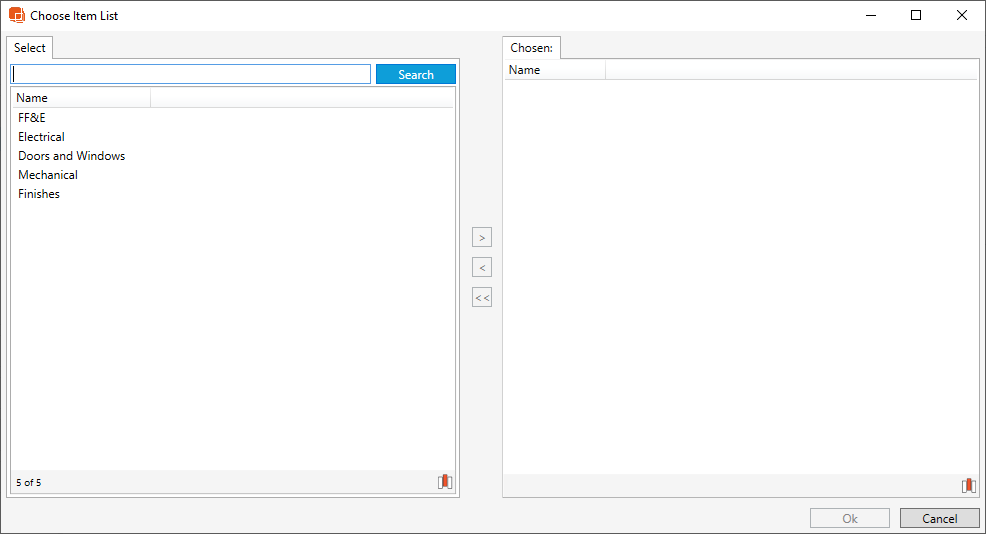 ASE: Only shows Architecturally Significant Items
Report Setup
Without Price: Removes price from the items in the template
Include Notes / Comments: Shows notes related to the template. The notes will show below the header of the report.
With attached Rooms: Check to include a Room List
Include Log: Shows Room Log Data
Order Occurrences by: Order Occurrences by BIM ID, Item Name, Item Number, or Reference. If none selected, by default the occurrence order will be by Item Number.

Report Output