Old Reports PDF Batch Reporting
PDF batch reporting allows you to create individual reports for each entity you report. An entity can be a room, room template, template, Item or material. Say you want to create one PDF report for each room in a room function. You select the Room Data Sheet report, select the room function and then change the output format from PDF to PDF Batch in More options;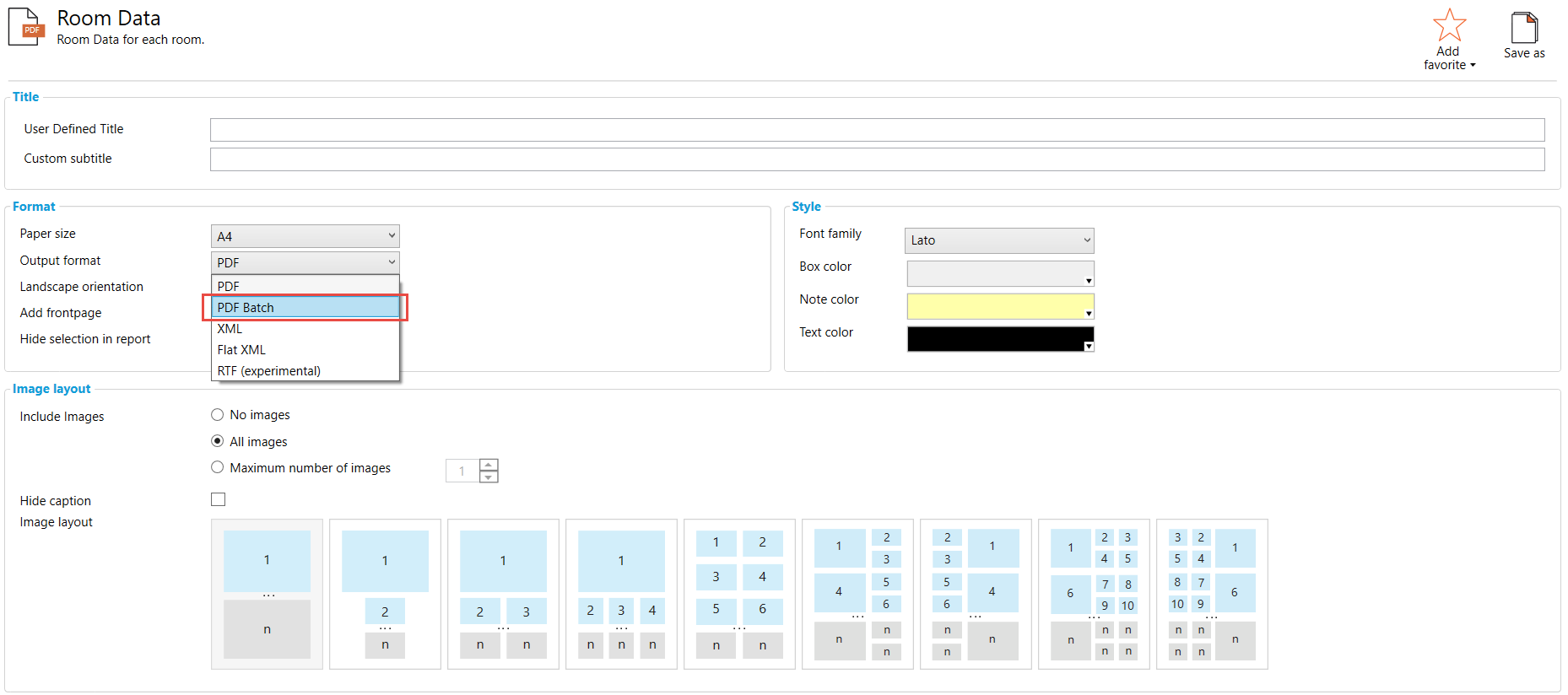 When the PDF Batch report is started, a web page showing you the progress will be shown in your default browser. All the individual PDF files will be created on the server and added to a zip file. The zip file will be automatically opened when the report is finished.


Customizing the naming of files
It is possible to configure the naming of the individual files. The default naming is using the entity number, such as room function number for rooms, room templates and finishes and Item number for Item. However, this can be changed. If the project is using a special numbering scheme for rooms, e.g. by using an extra Room Properties field, you can create a saved report and configure it to use this numbering scheme. The procedure for this can be error prone so we recommend you contact your dRofus support for help regarding this.