PDF Reporting directly from Item Module
There is a "PDF Report" options available in the "Import/Export" Ribbon menu which provides a selection of PDF Reports.
PDF Reports
Selecting the "PDF Reports" button generates a drop-down list of pre-formatted PDF Report options: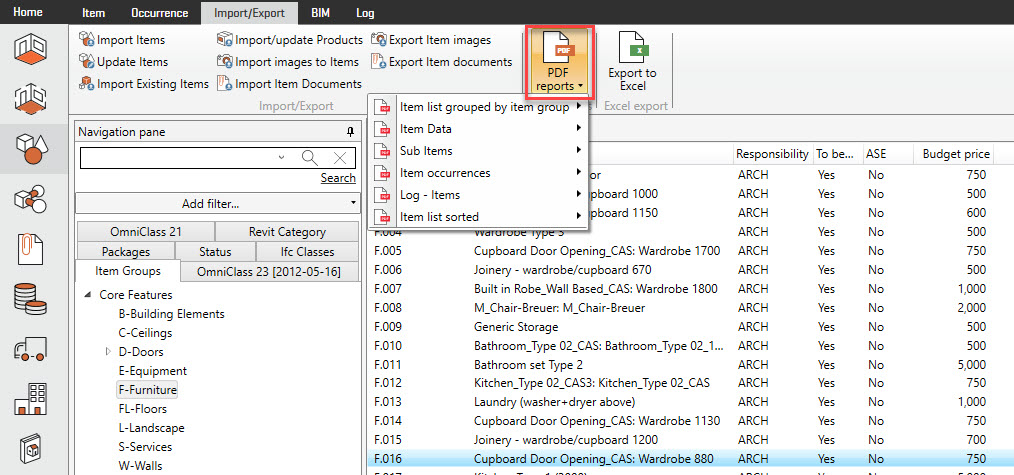 Additional options for Filtering and Sorting are available under "More Options" for each PDF Report Type: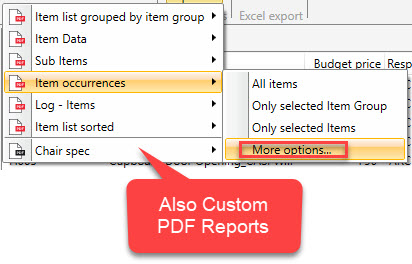 This allows the user to be much more selective with the required content for the Report. Custom Reports created for Items will be listed together with the built-in available Reports.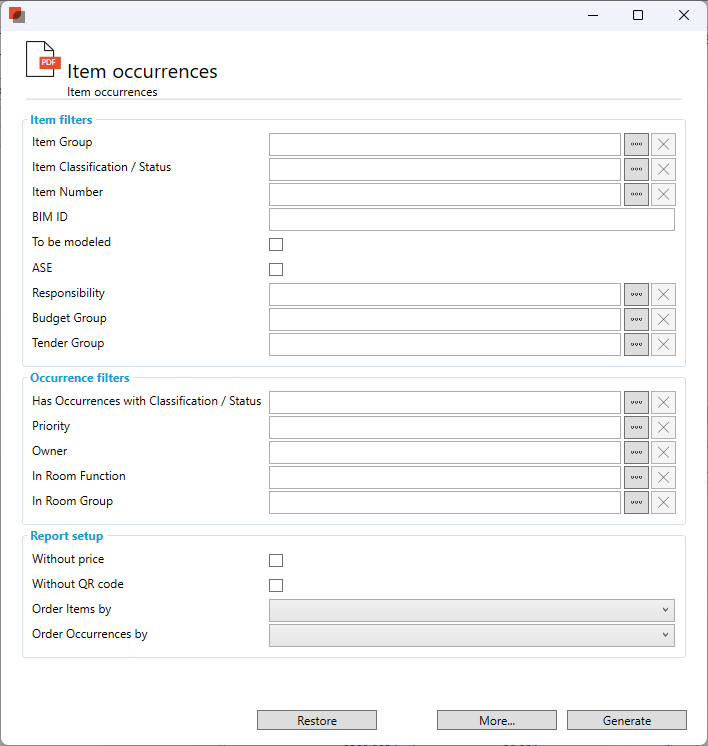 For more information about Reports and Exports please refer to Reports and Exports Module
Export to Excel will export all Items in the list to Excel, with the columns that are visible in the Items List.