Deprecated Room Data for Room Template PDF Report
This report includes Room Data for Room Templates.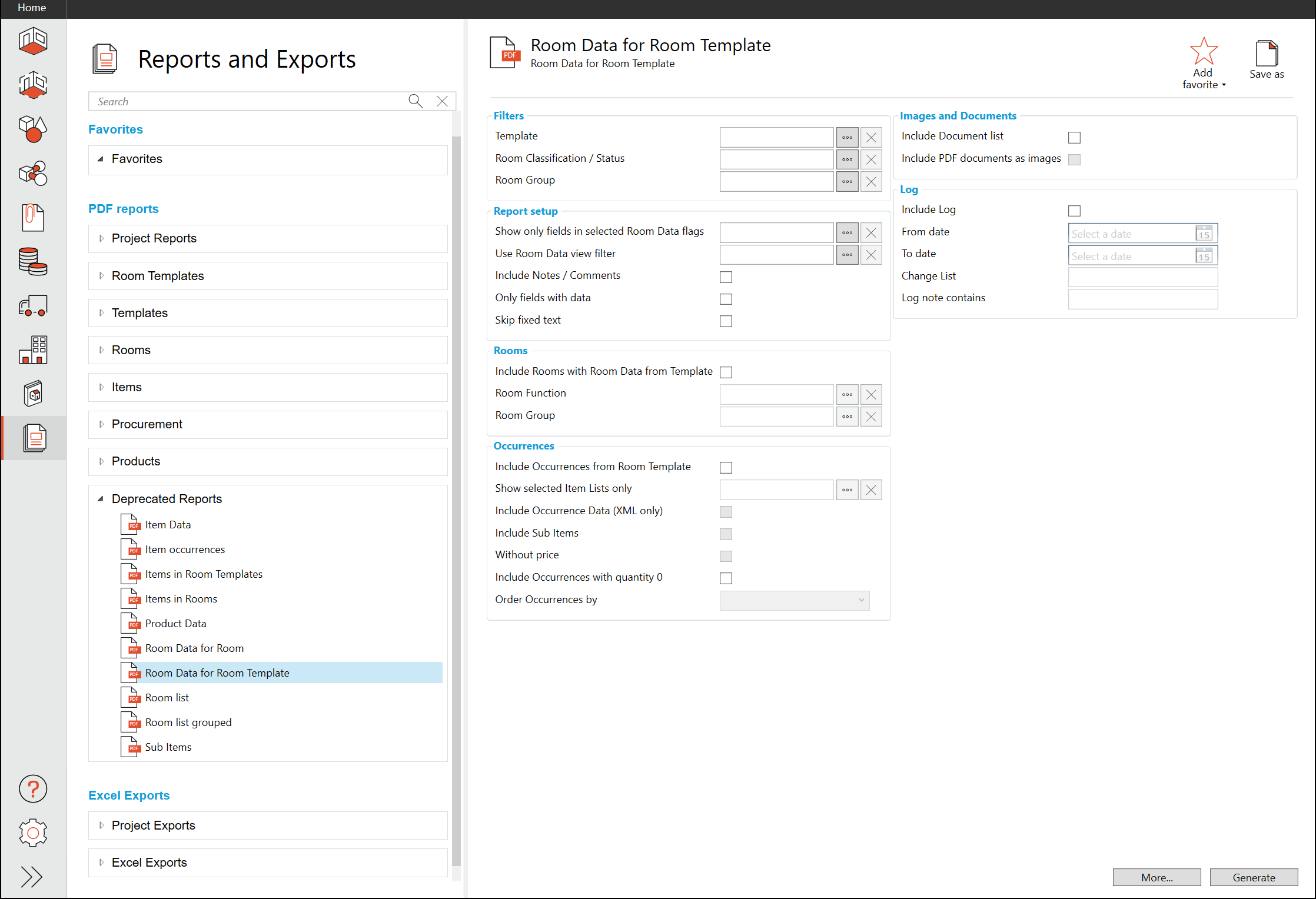 Templates: Filters report data to specific Room Templates. The Show filter helps filter to see the Room Templates during the selection process.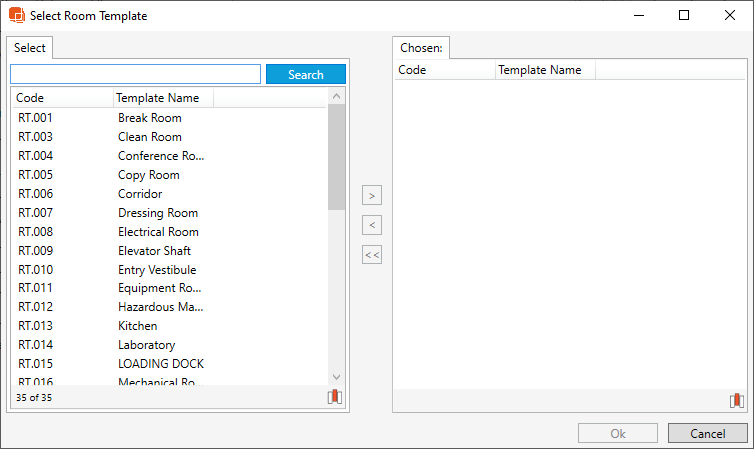 Room Classification/Status: Filter report to only show specified Rooms Classifications or Status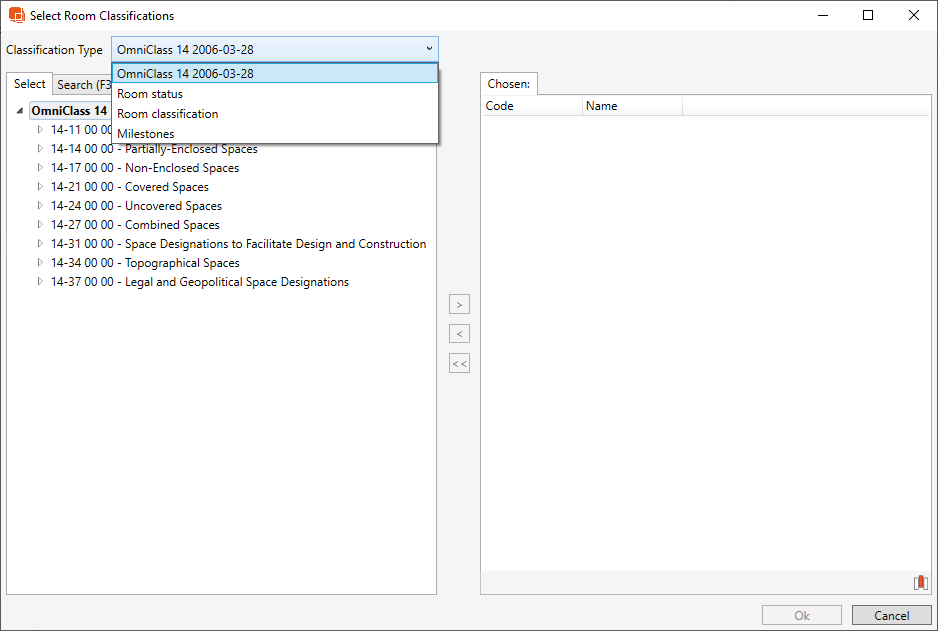 Room Group: Filter report to only show the Items in Room Template from a specified Room Group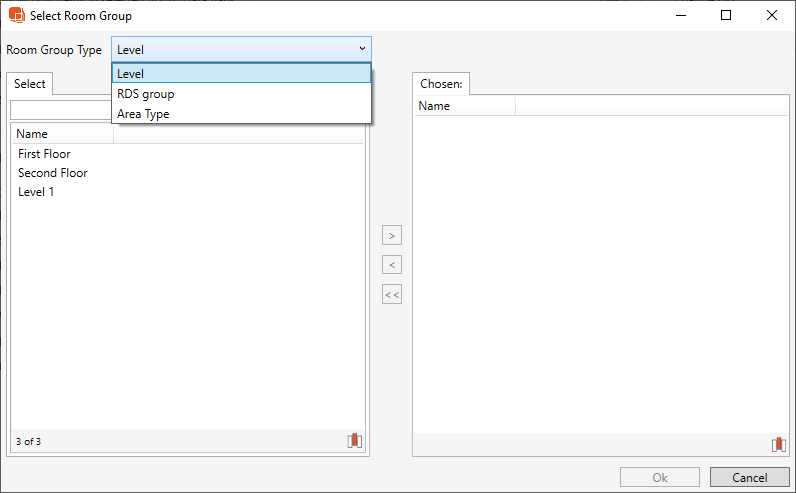 Report Setup
Show selected Room Data Tab fields only: When chosen, the report will only show the selected Room Data Flags.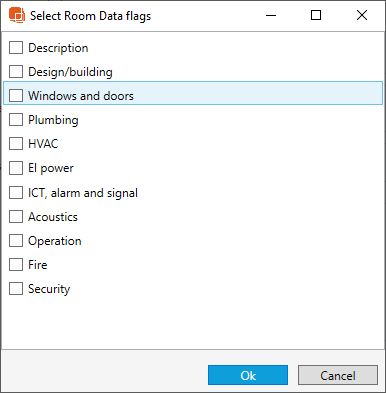 Use Room Data view filter: If a view filter is specified, report will only show Room Data that is in the view filter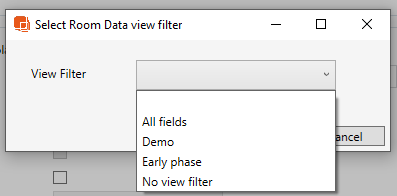 Include Notes/ Comments: Includes Notes and Comments
Only fields with data: If checked, the report will only show fields that have data
Skip fixed text: If checked, the report will not show fixed text fields
Rooms
Include Rooms with Room Data from Template: Reports list of rooms driven by the selected template.
Occurrences
Include Occurrences from Room Template: Once checked occurrences are included and the follow options are available.
Show selected Item Lists only: Filter report down to only show the selected Items Lists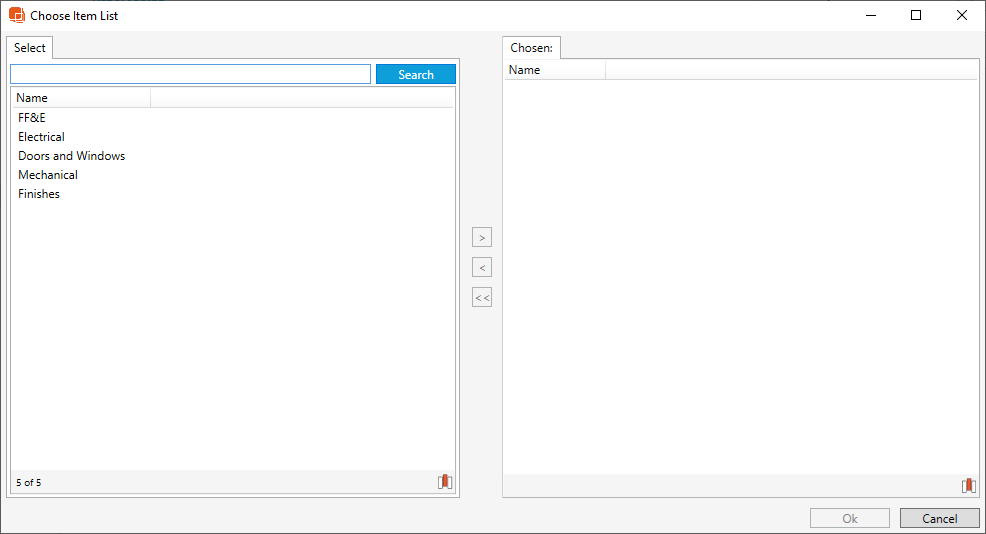 Include Occurrence Data (XML Only): Includes Occurrence Data in the XML file. If Report is custom built, this data can be used to map to fields in the custom report.
Include Sub Items: If checked will include the sub items of the items in the room occurrences.
Without Price: If checked, the item list will exclude Quantity and Budget Price
Include Occurrences with quantity 0: If checked, will include occurrences with a zero quantity.
Order Occurrences by: Order Occurrences by BIM ID, Item Name or Item Number. If none selected, by default the occurrence order will be by Item Number.
Images and Documents
Include Document List: Room Data report will include a list of documents linked to the Room
Include PDF documents as images: This feature renders PDF documents as SVG images and places them in the Report
Log
Include Log: Shows Room Log Data
Change List: Filters log to only include longs from a specified Change List
Log Note contains: Filters Log data to only include logs with a specific log note
Report Output
The Room Data for Room Templates example report below, shows Room Data for a Room Template. The report was filtered to only show three flags and include an Occurrence List