Source Filter on Room Log Export
After a Room Log has been setup, a user can now use Filter - Source to limit to either Room, Room Data or Occurrence.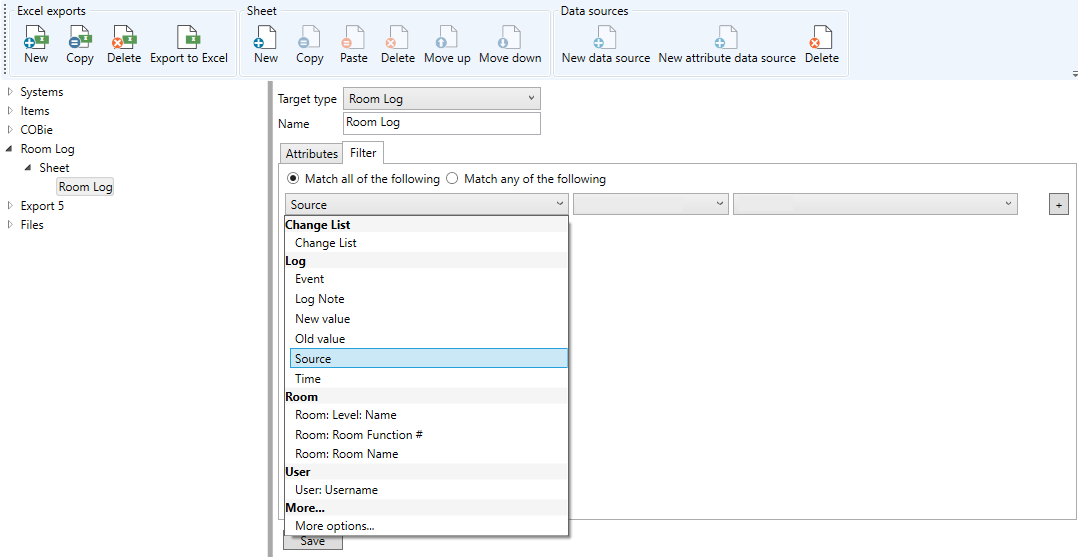 The Room Log target type contains attributes from Room Properties, Room Data, and Occurrences. Using 'Source' as a filter, will filter the export based on the selection.