Create, edit and Delete Item Groups
Create and Delete:
Item Groups and Sub-Groups can be create and Delete by:
1. Right Clicking on a Group in the Navigation pane
2. Select New or Delete.
Note that Item Group that has Sub-Groups or contains Items can not be deleted before the Items and Sub-Groups are deleted.
Edit
To change the Number or Name of an Item Group:
1. Select the Item Group
2. Go to the Properties Panel which will show available Fields for that Item Group (refer below):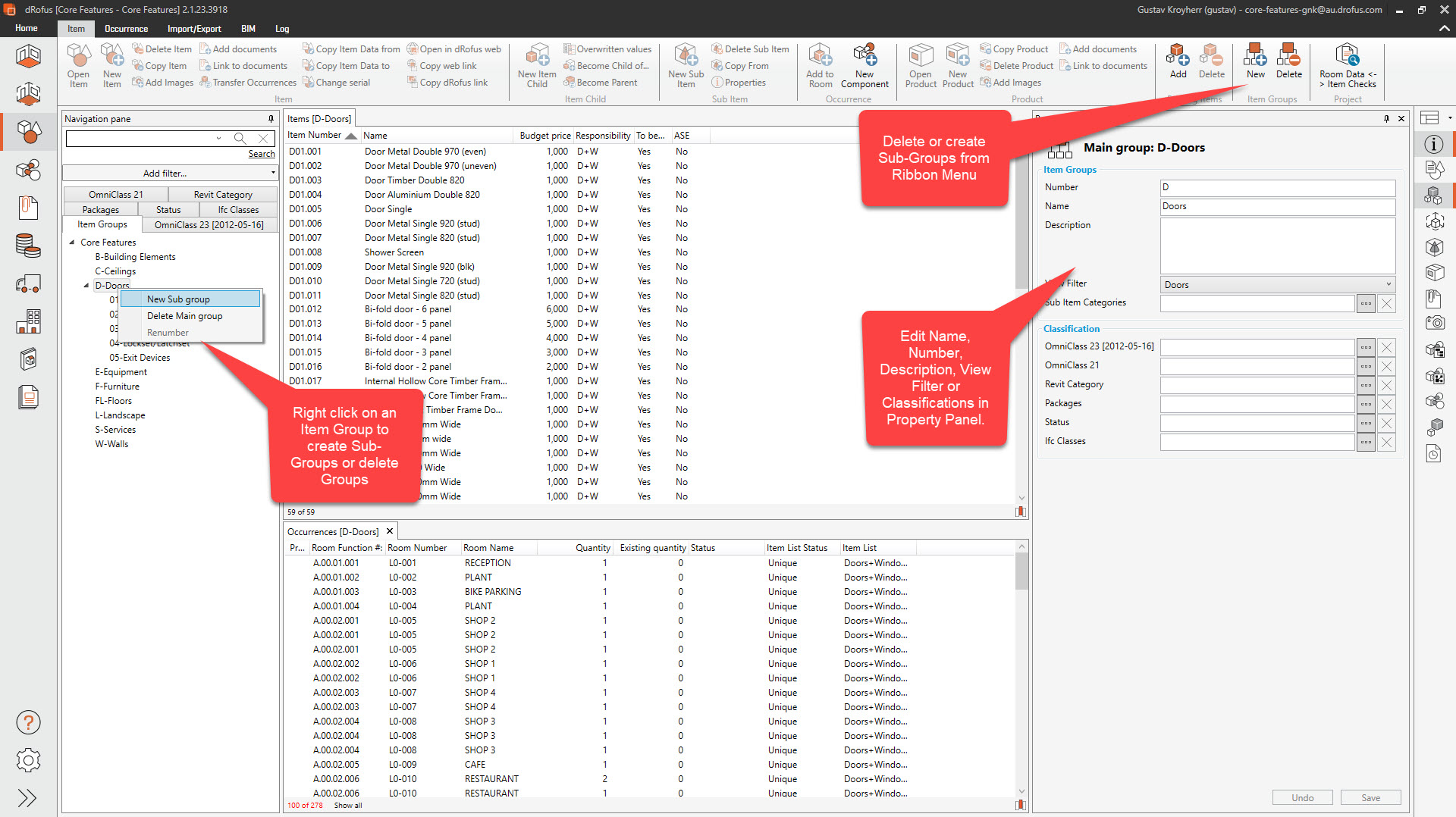 If Group Number is changed, the Item Numbers of all the Items within that Group could change if within the Administration Settings, Item Numbers have been set to include the Groups Number (Refer to Item Level Depth within Edit Item Settings).
Import and update using Excel-file
Read more: Import or Update Items groups