Import Child Items from MS-Excel
It is possible to transfer Child Items between Projects or to Import a schedule of Child Items into the Items Module from a Spreadsheet.
This may be useful if it is developed a range of Objects in your model which are all based on a common Item in the Item Module and you need to link the variations to Child Items so that each Family/Type can still have a unique reference.
The Import is initiated via the Import Items button on the Ribbon in the Items Module. In order to assign Items as Child Items you need to check the Belongs to option and designate a column in the spreadsheet which provides the Parent Item number. Main group (Number), Main group (Name) and Name are mandatory so you will need to provide references for these values as well.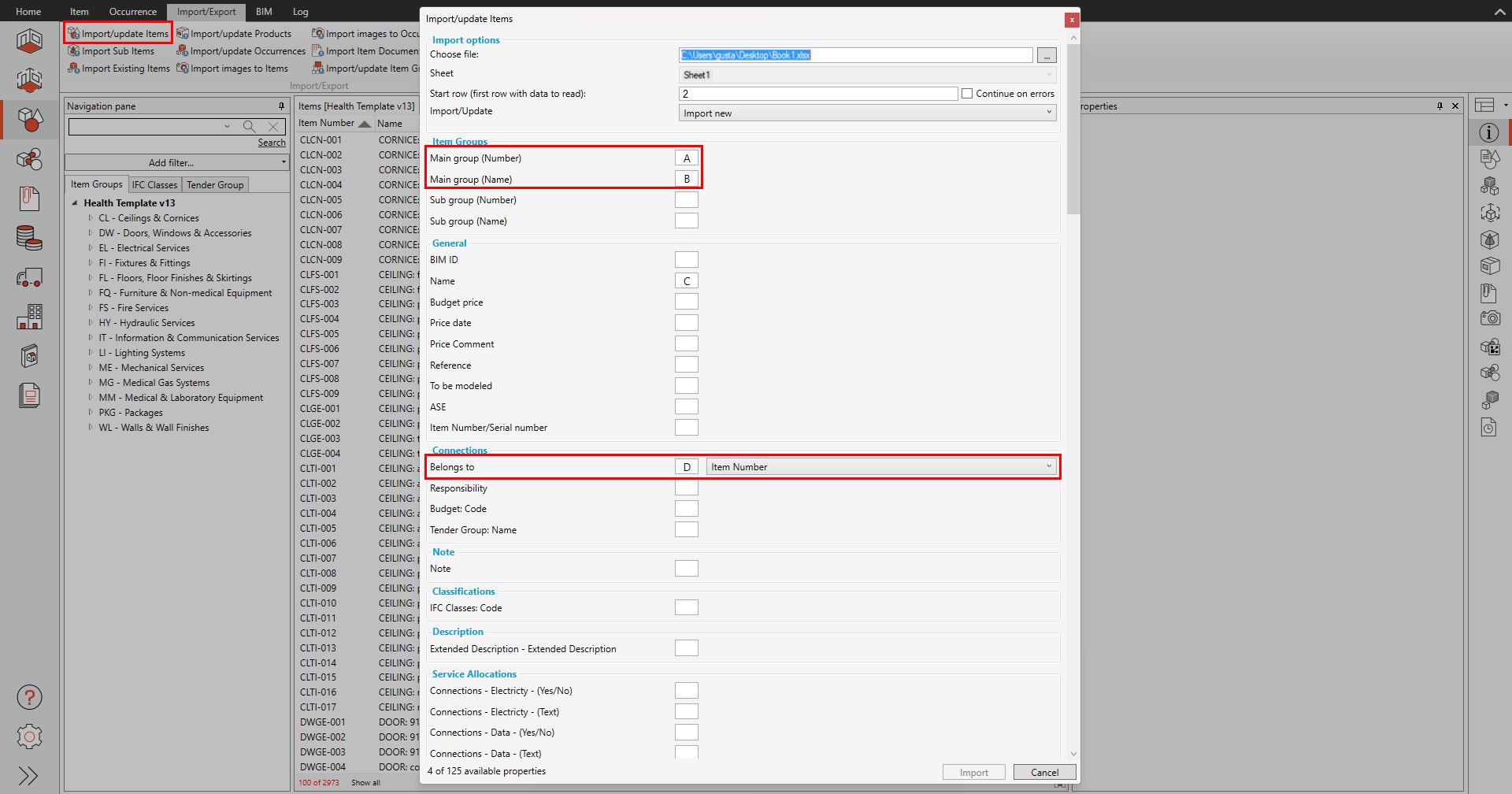 Read more about the setup for import:Introduction: Import/update with Excel-file
For more info on Parent / Child Items, refer to: Parent Child Items