Product: Create, Open, Copy and Delete
Ribbon Options for Products
Both the Company module and the Items Module allow the creation of Products. The ribbon section displayed below is utilized to manage Products.

Create new Product:
From the company module a product can be created as a stand-alone product until it is associated with an item. From the Item module an Item or Occurrence has to be selected to be able to create a Product.
Select Item or Occurrence of the Item (only from the Item module)

Select "New Product" within the Ribbon menu that opens a window
3. Enter details about the Product and allocate it to a previously defined or new Manufacturer and Supplier. The Manufacturer and Supplier fields will open the list of Companies already registered in the database or new Companies can be created. Learn more about the Companies: Company Module
It is an option to to specify a GTIN (Global Trade Item Number) - these are codes shared across supply chains and used to define barcodes in a POS system. Learn more about GTIN here.

Once it has been linked to an item it can no longer be linked to another item.
Open Product:
Opens a panel to edit the properties of an already defined Product that has been selected in the Products panel. (Note that any property values that were associated with the original Item are also associated with the Product assigned to that Item.)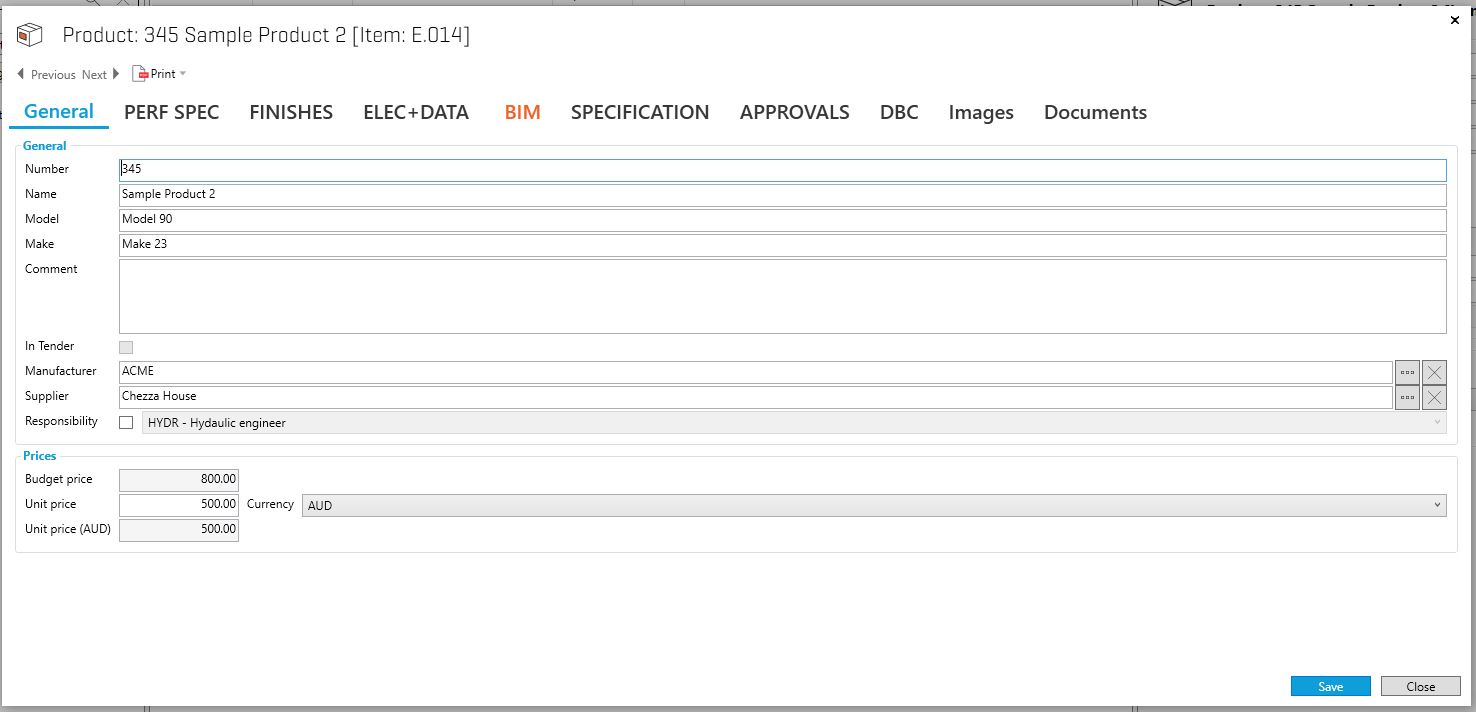 Copy Product:
Copies the selected Products (shown in the Products Panel) to a selected Item or Items. In the Company module, copying a product that has yet to be assigned an item simply copies that product.
Select "Copy Product" from the Product Ribbon or right-click on the Product inside of the Products Panel and select "Copy Product". A window will appear listing the Items available to copy the Product to.

Select an item

Select "OK"
The copied Product will appear in the Selected Item's Product Panel. This process creates a new product.
Delete Product:
Deletes the Product selected in the Product Panel. Read chapter 10.3 for how to add panels to the user interface.