You can save your frequently used Excel exports as a new Project Export. After adding your desired fileds as columns and filters to the export you can chose to save the export by clicking "Save as" in the top right corner of the export option window;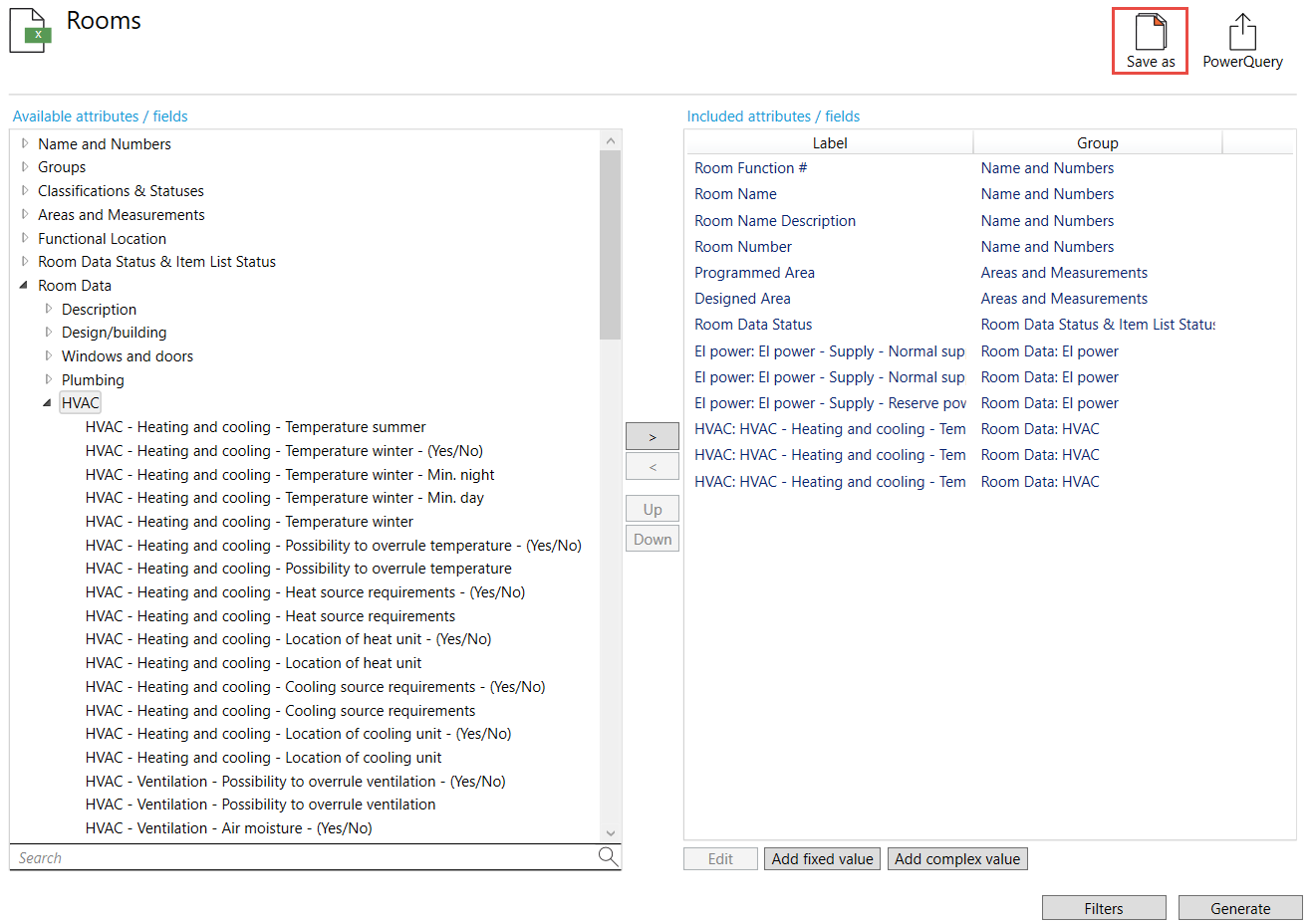 A new window will appear were you are able to fill in custom title, description, folder and possibility to share your project export with other users.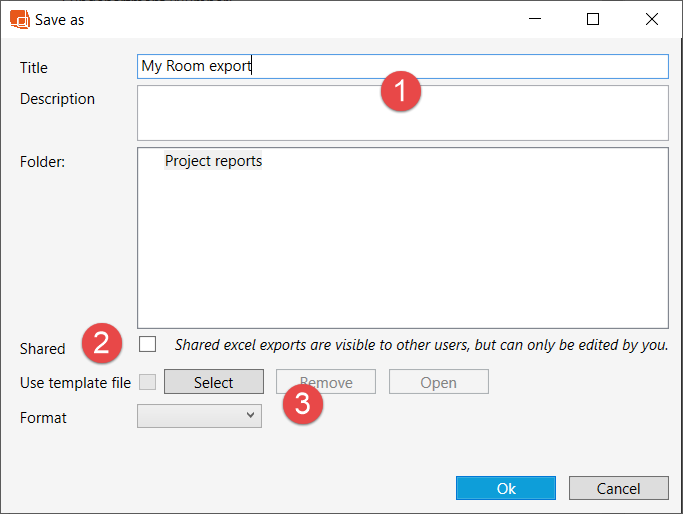 Insert your report title and description (optional)
Activate

Shared

if you want to share the project report with other users in the same database

For users who creates their own Custom Excel export templates. More information about exporting to Excel with templates can be found here Excel export with template
Your new export will be saved under the category Project exports with your custom report name and description: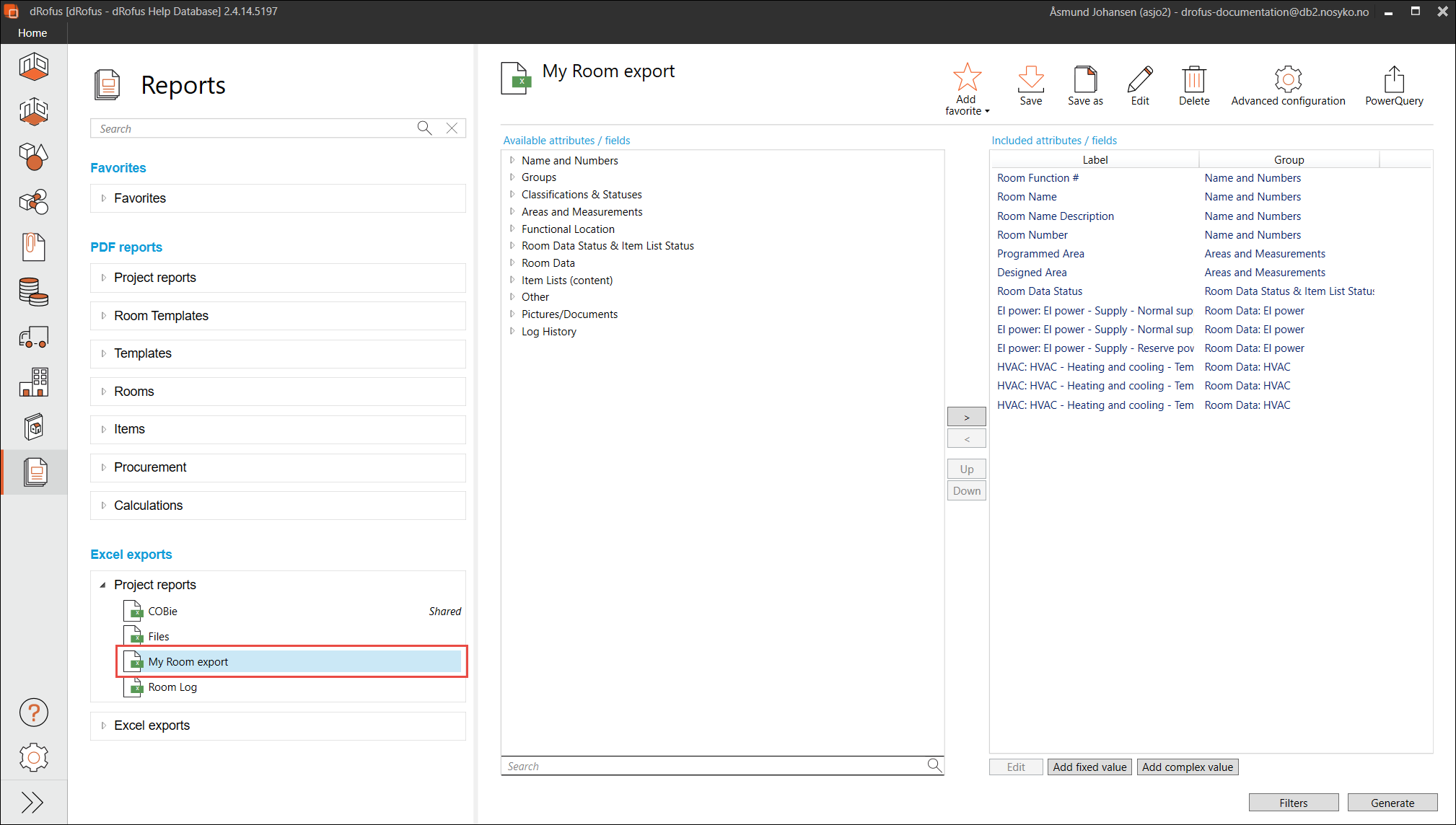 If the export is shared a text showing Shared will be visible to the right of the export title.
Copy a project export
To copy a project export, select the export you want to duplicate and press Save as, as explained above. You will then be able to give the copy a new title, description and decide to share it or not.
Edit a project export
You can edit title, description, sharing and template file of your project export as well as the fields you have included in the export.
Edit title, description, sharing and template: Select Edit on the top menu to the right;


Edit fields and filters: Make your adjustments as described in Selecting fields and select Save;

Project exports folders
Project exports can be organized in folders and sub-folders. To create a folder select the Project exports heading and select New Folder on the upper right side of the window;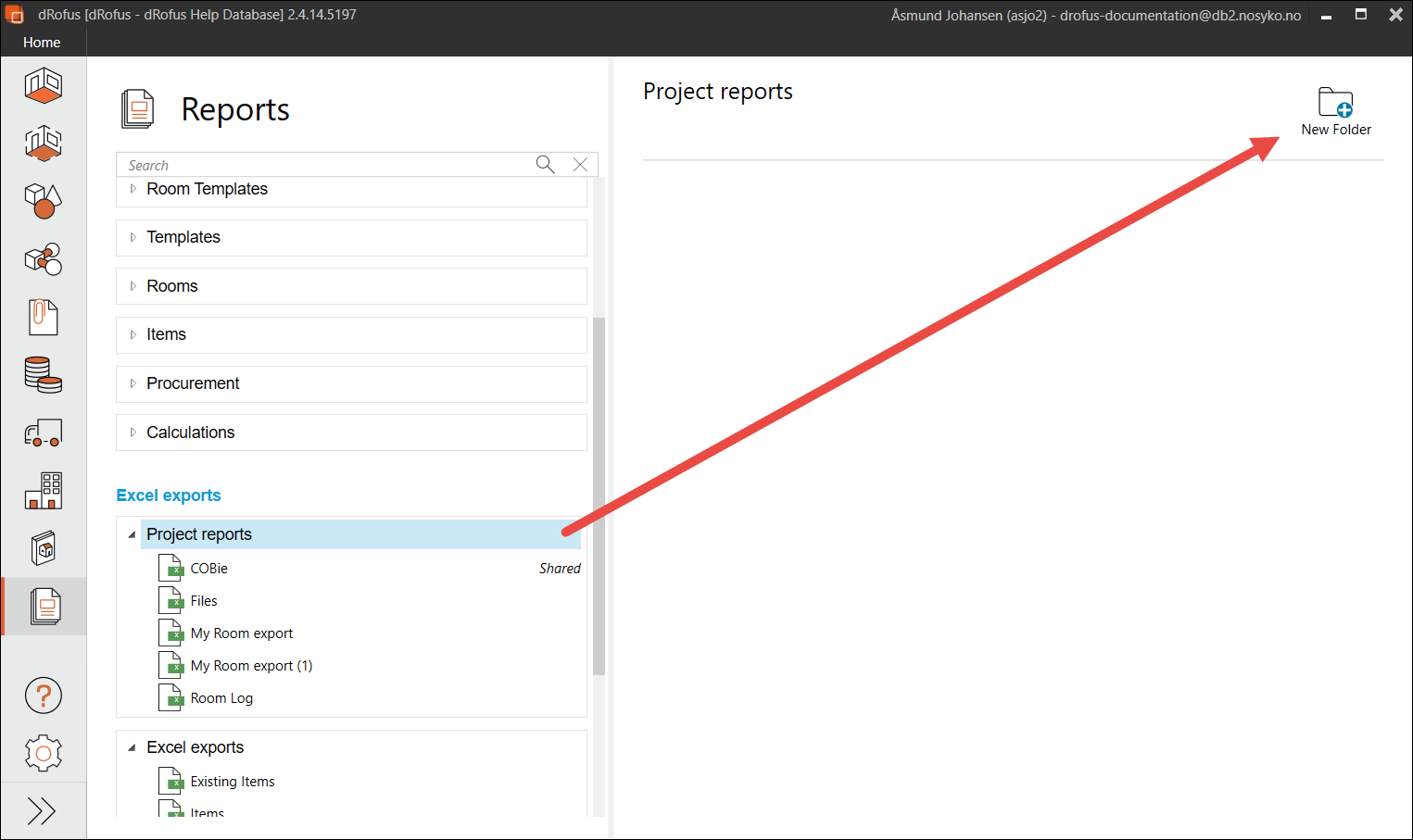 The new folder will appear in the Project exports category where you can give it a name. Select the folder an repeat the process to create sub-folders.
To assign existing project exports to a folder, select the report you want to assign and select Edit. Pick the correct folder in the Folder section and press Ok;