Room Data for Room Data Template PDF Report
This report shows Room Data for each Room Data Template. A more modern version of this report is the Room Data Templates Details PDF Report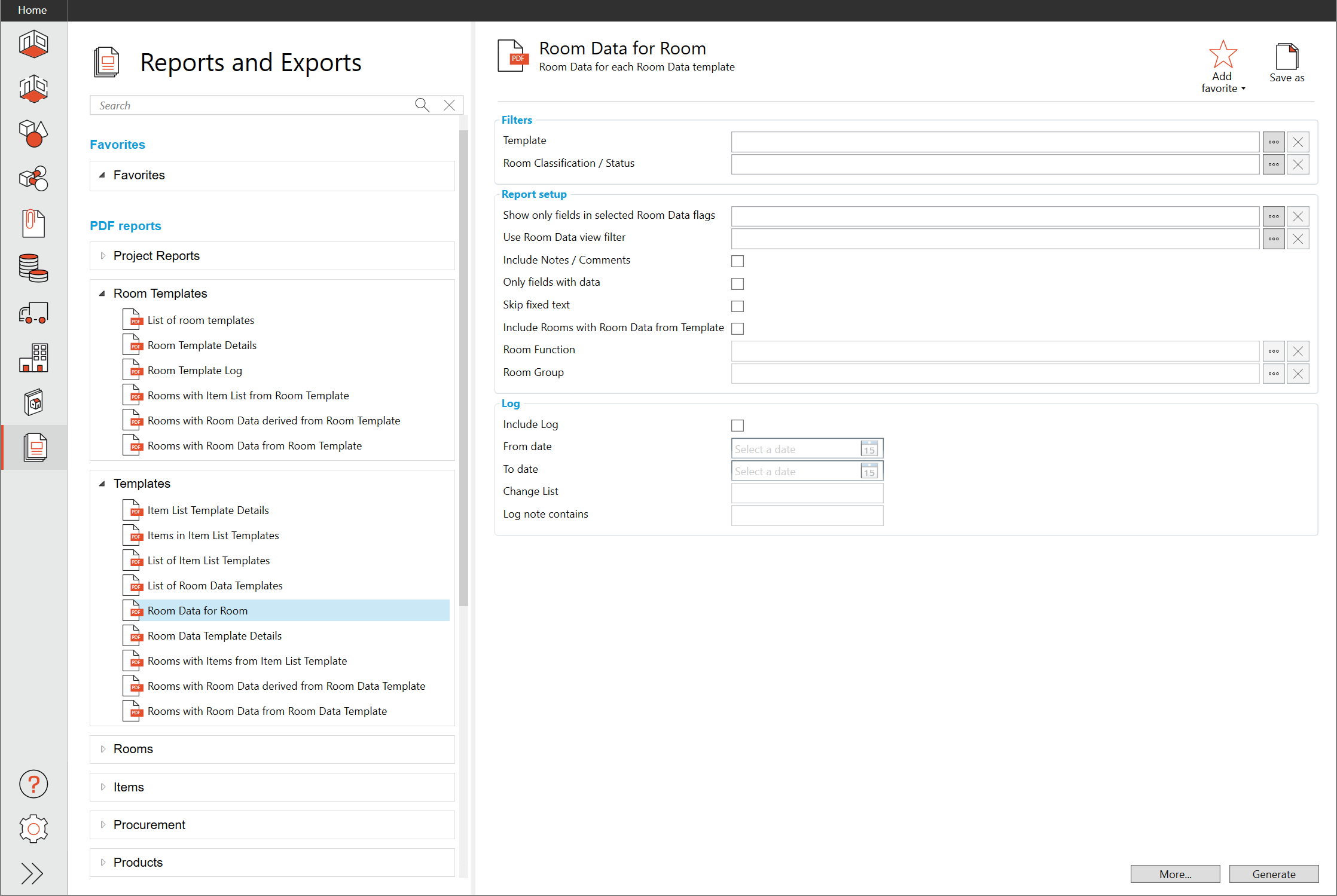 Filters
Template: Filters the report data to the selected Templates.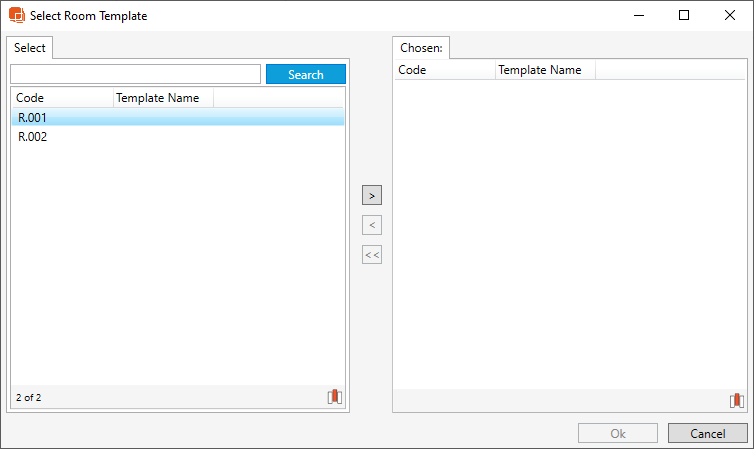 Room Classification/Status: Filter report to only show specified Rooms Classifications or Status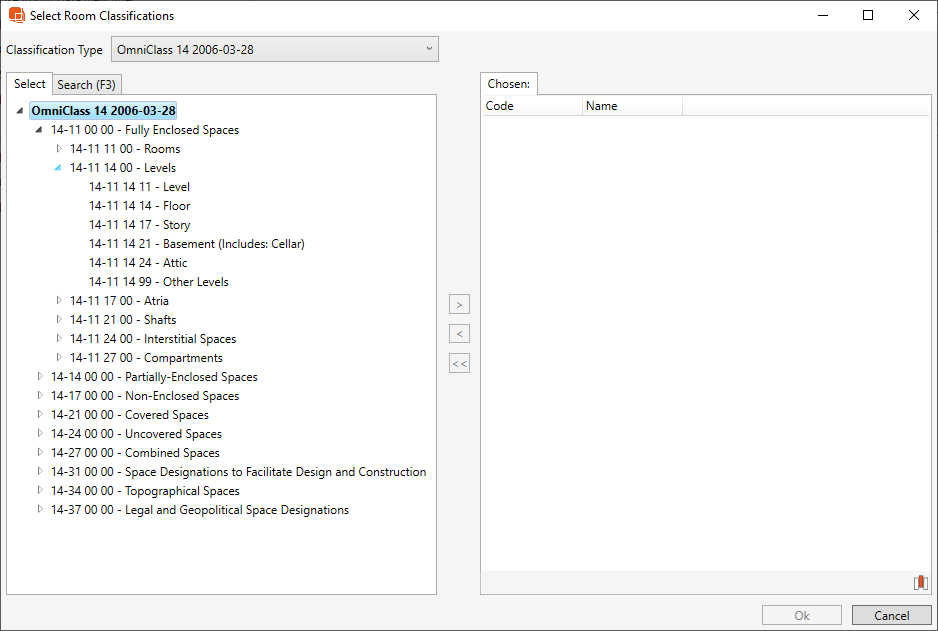 Report Setup
Show only fields in selected Room Data Flag: Limits to only show the flags selected in the report.
Use Room Data view filter: Limits the data reported to View Filters defined by admin see Edit Room Data View Filter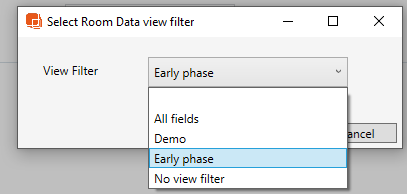 Include Notes/ Comments: Shows notes related to the template. The notes will show below the header of the report.
Only fields with data: When checked, the report will only show fields with data.
Skip fixed text: Hides fixed text fields when 'Only fields with data' is checked.
Include Rooms with Room Data from Template: Reports list rooms driven by the selected template.
Log
Include Log: Includes log data related to the Template
Change List: Filters log to a specific change List
Log note contains: Filter down log to only show log information that includes a specific Log Note.
Report Output
The example Room Data Template report below has 'With Notes/ Comments' Checked, only shows fields with data, and includes a list of rooms with Room Data from Template.